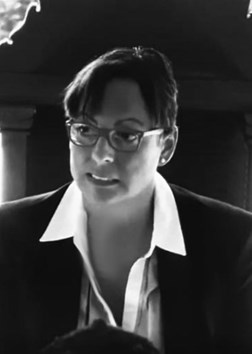 Valerie Woods holds a Masters in Tourism Administration from George Washington University, Washington D.C. and a BSc in Business Administration from Le Moyne College in Syracuse, NY.
She was a former Director of Tourism for Belize, a former Executive Director of Belize's only national conservation trust fund, the Protected Areas Conservation Trust (PACT) and is currently the Country Manager of Chukka (Belize), a tour operating company with sister companies in Jamaica, Turks and Caicos and the Dominican Republic. She has jointly owned and operated an event planning company in Belize and continues to selectively conduct board orientation and management training and consultancies.
Ms. Woods served as a Senator from 2016 to 2019 and during that time, she served on the Board for Parliamentarians for Global Action (PGA). She was elected as the first Chair of the Belize Chapter of CIWiL (Caribbean Women in Leadership) prior to her election of Speaker of the House of Representatives in December 2020. She remains a member of CIWiL and is a Director on the board of the NGO, Friends for Conservation and Development and its efforts to protect and conserve the Chiquibul Forest.
An outdoors, adventure person who enjoys exploring her Belize backyard, Ms. Woods has a lifelong commitment to the promotion of responsible tourism and development in Belize. She is an advocate of human rights, LGBT rights and inclusion and women in leadership.