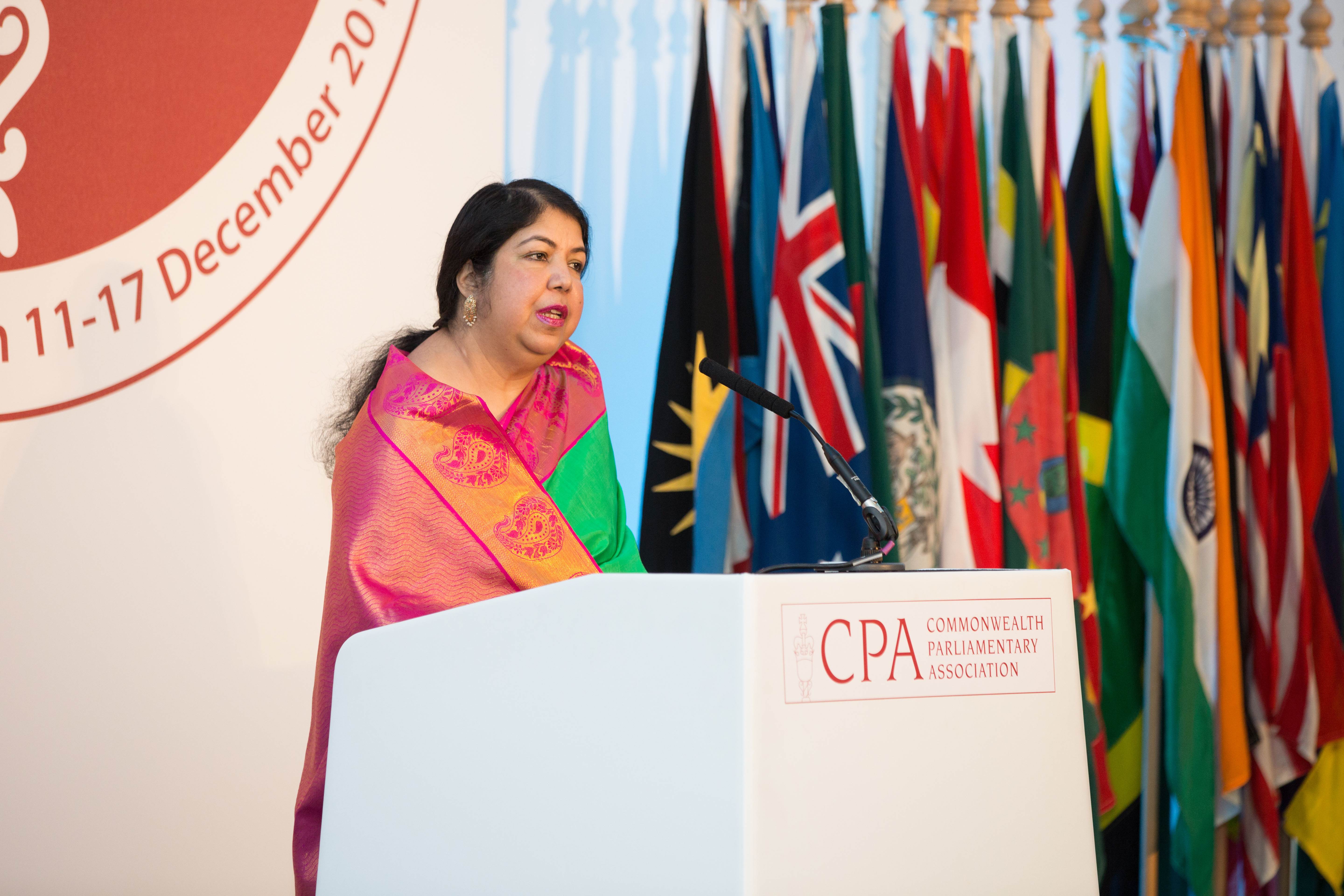 Former CPA Chairperson: Hon. Dr Shirin Sharmin Chaudhury, MP (Bangladesh)
Hon. Dr Shirin Sharmin Chaudhury MP is the first woman Speaker of the Bangladesh Parliament and has experience of working with Commonwealth countries and governments. She was involved in implementing the Commonwealth Gender Plan of Action and held the Commonwealth Gender Chair for two years. Bangladesh hosted the 10th Commonwealth Women Affairs Ministers' Meeting in 2013 under her leadership.
As State Minister for Women and Children, Dr Chaudhury promoted gender equality and contributed in formulating National Women Development Policy, Children Policy and Domestic Violence (Prevention and Protection) Act. As a Commonwealth Scholar she completed Doctor of Philosophy in Law from University of Essex, UK (2000) and was conferred an Honorary Ph.D. (2014). She was awarded Asia Society's Humanitarian Services Award in 2010 for her role in preventing violence against women and has been a practicing Advocate of Bangladesh Supreme Court since 2009.
Hon. Dr Shirin Sharmin Chaudhury, MP was elected as the Chairperson of the CPA Executive Committee in October 2014 for a three-year term during the 60th Commonwealth Parliamentary Conference and General Assembly of the CPA in Cameroon. She undertook a wide range of activities on behalf of the CPA during her term in office. This culminated in the hosting of the 63rd Commonwealth Parliamentary Conference in Dhaka, Bangladesh in November 2017. 
Articles in The Parliamentarian
Read Hon. Chaudhury's contributions to The Parliarmentarian
Useful links
Commonwealth Parliamentary Conference
The CPA's annual Commonwealth Parliamentary Conference (CPC) brings together parliamentarians from across the Commonwealth to discuss global political issues.
The Parliamentarian
Read the latest issue of The Parliamentarian, the Journal of Commonwealth Parliaments