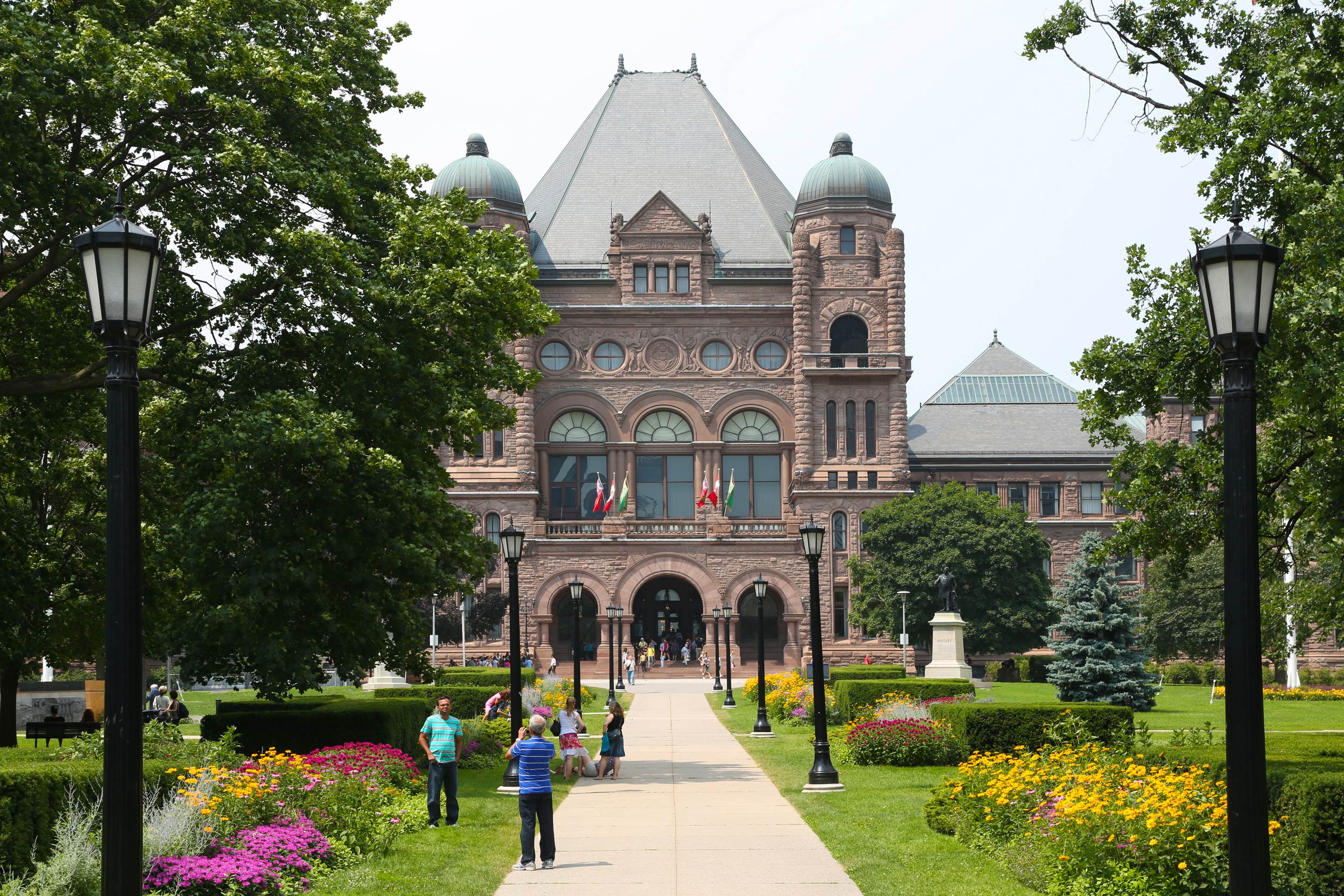 Legislative Assembly of Ontario
Joined the Commonwealth: 19 November 1926
CPA Branch formed: 1 January 1930
Unicameral/Bicameral: Unicameral - Legislative Assembly of Ontario (124)
Parliament/Legislature website: Legislative Assembly of Ontario 
Number of Departmental/Ministry Oversight Committees: Currently 7
Standing Committee on Estimates; Standing Committee on Finance and Economic Affairs; Standing Committee on General Government; Standing Committee on Government Agencies; Standing Committee on Justice Policy; Standing Committee on Public Accounts; Standing Committee on Social Policy 
Names of House Management (such as Privileges or Procedure) Committees: 
Standing Committee on Regulations and Private Bills; Standing Committee on the Legislative Assembly
Standing Orders: Please click here
---
Recent articles in The Parliamentarian:
The Parliamentarian 2022 Issue Two: Canada Profile: 65th CPC - 'CWP in the CPA Canada Region' by Hon. Lisa Thompson, MPP, CWP representative for Canada Region
Recent CPA Programmatic Activities/News:
On 22, 24 February and 1 March 2021, Members and and parliamentary staff from the CPA Ontario Branch supported the CPA Headquarters Secretariat in the delivery of the Post-Election Seminar delivered for members of the Parliament of Trinidad and Tobago. Sessions which saw contributions from the Ontario Legislative Assembly covered a variety of topics, including Parliamentary Privileges and Immunities; The Impact of Technological Innovation and Women's Caucuses.
In December 2020, the CPA Headquarters Secretariat welcomed a delegate, representing the CPA Ontario Branch, at the first ever Virtual Commonwealth Youth Parliament where participants debated a number of issues including youth unemployment and COVID-19.
From 23-26 March 2021, the Speaker of the Legislative Assembly of Ontario kindly attended and contributed to the CPA Executive Committee Mid-Year Meeting as an alternate representing the CPA Canada Region.
Key Facts
Flag

Population
14,223,942
CPA Branch Formed
01 Jan 1930
Voting Age
18
First Parliament
01 Sep 1792
Seat of Parliament
Toronto