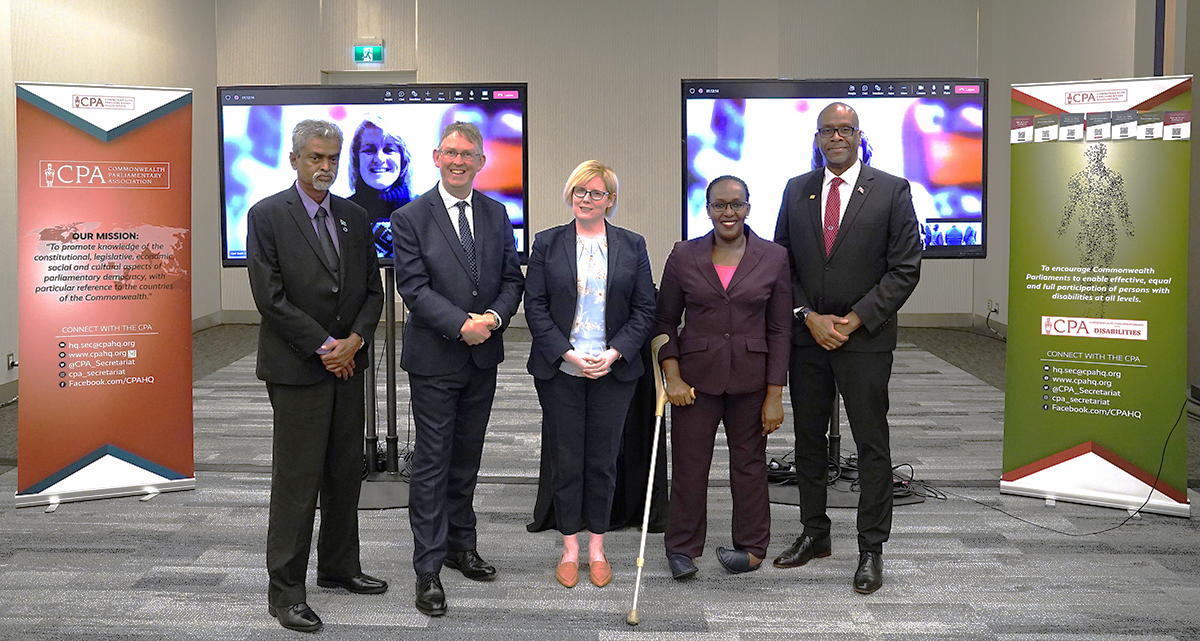 Commonwealth Parliamentarians with Disabilities
CPwD Africa Region Conference 2022
Event Details
Dates: 14 - 18 November 2022
Location: Dar Es Salaam, Tanzania
Overview
Theme: Parliamentarians and persons with disabilities as champions of inclusion and accessibility to public and private sectors
The Africa Region of the Commonwealth Parliamentarians with Disabilities (CPwD) network will host its 2nd regional Conference in Dar Es Salaam, Tanzania.
The Conference will bring together Parliamentarians from African Parliaments within the Commonwealth to discuss topics including education, economic empowerment and representation for persons with disabilities (PwDs). 
Last year's CPwD Africa Region Conference, hosted by the Parliament of Kenya in October 2021, was the first ever regional Conference of the CPwD network.
The CPwD network encourages Commonwealth Parliaments to enable effective and full participation of persons with disabilities at all levels. 
Registration 
This is a closed event for Members of the CPA Africa Region only. If you are a participant in this event and require further information, please contact the CPA Africa Regional Secretariat at the Parliament of Tanzania at cna@bunge.go.tz.
Accessibility
The CPA is committed to inclusivity and accessibility at all its events and programmes. Should you have any accessibility requirements, please contact the CPA Africa Regional Secretariat.
Useful Links
Events
Find out about upcoming events from the CPA
Parliamentary Academy
Find out more about the CPA Parliamentary Academy - A Centre of Excellence for Commonwealth Parliamentarians
Knowledge Centre
Discover CPA resources from our library, blog, podcast and research service
What We Do
Find out more about our projects, programmes, outputs and activities