Why your Parliament should conduct an accessibility audit: lessons learnt from the Isle of Man
In 2022, Tynwald, the Parliament of the Isle of Man, made several changes to the physical infrastructure of its Parliament building, aimed at making the Legislature more accessible for people with disabilities.
A ramp was installed at the public entrance to the Parliament building and power-assisted systems were added to three toilet doors. The upgrades were recommended by an accessibility audit of the physical environment commissioned by Tynwald.
The audit and building work were part-funded by the CPA's Commonwealth Parliamentarians with Disabilities (CPwD) network via its Capital Investment Fund, a reserve of funding available to Commonwealth Parliaments to support accessibility initiatives.
In this blog post, Kerry Sharpe MLC and Dawn Kinnish MLC, both Members of the Legislative Council, and Dr Jonathan King, Clerk of Tynwald and CPA Isle of Man Branch Secretary, discuss the Isle of Man's journey towards a more accessible Parliament, explaining the key drivers of change, the process of undertaking an accessibility audit and the support provided by the CPwD network.
What is an accessibility audit and why is it required?
An accessibility audit is a systematic evaluation of a digital or physical environment to assess its level of accessibility for people with disabilities.
The purpose of such an audit is to identify any barriers that may prevent people with disabilities from accessing or using a product or environment, and to provide recommendations for overcoming these barriers.
In a physical context, an accessibility audit may involve assessing the physical environment for barriers - such as stairs, doorways, signage, floor surfaces, lighting, lifts and bathrooms - against regulations for British Standard and Building Control. The audit may also assess the availability and usability of assistive aids and technologies such as wheelchair ramps and hearing loops.
In a digital context, an accessibility audit typically involves reviewing the code, design and content of a website or application to ensure that it conforms to accessibility guidelines and standards such as the Web Content Accessibility Guidelines (WCAG). The audit may involve manual testing with assistive technologies such as screen readers and keyboard-only navigation, as well as automated testing tools.
Overall, the goal of an accessibility audit is to ensure that products and environments are accessible to people with disabilities and comply with accessibility laws and standards.
Identifying a need for accessibility improvements in our Parliament building
Kerry Sharpe MLC explains how personal experience, political will and parliamentary networks combined to create the conditions for change.
From my point of view as a politician, I was very keen for us to apply for funding from the CPwD network to help improve the accessibility of Tynwald.
Although I don't have a disability myself, my husband is blind and I'm aware of the various barriers that he has to deal with on a daily basis. Also, because he's a former British Paralympian, through him I've met many people who have a wide range of disabilities.
From when I was first elected to office, I asked myself: how would people I know, who have various disabilities, be able to carry out their roles to the best of their abilities in Tynwald?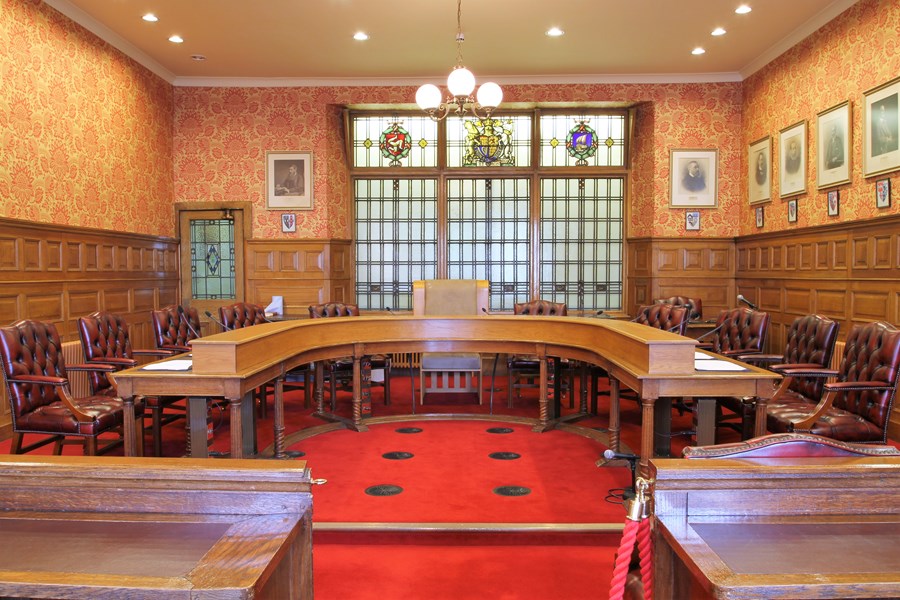 The chamber of the Legislative Council (upper house) of the Isle of Man
Our legislative office was last updated in 2006, and is fairly modern, however, our chambers are housed next door in a former 19th century bank, with many of the challenges to accessibility that a historic building presents.
This time last year, I was a political member for the Department of Infrastructure and one of my divisions was Public Estates and Housing – which own the Tynwald building. I knew that Tynwald needed to improve its accessibility, but I also knew that the Department did not have any funding readily available.
Up to this point, I had started conversations with fellow Members about improving accessibility and I knew that there was support, however, there was no focus, no obvious pathway to achieving this.
This is where the CPwD network, by its very existence, is so important. The first meeting I attended focused on the network's 'Disability Inclusive Communications Guidelines', which provide guidance on the steps that Parliaments should take to ensure that their communications are more inclusive of people with disabilities.
Just completing the accessibility checklist featured within the Guidelines led us through a systematic assessment of where we were on the accessibility scale – quite low down, I have to say! But being able to show that, officially, from a CPA perspective, we really needed to improve our accessibility, was politically empowering.
That, together with the aim of securing a grant, enabled us to mobilise the Department of Infrastructure to put out a tender for a full accessibility audit and persuade them to carry out some small but necessary alterations to the building.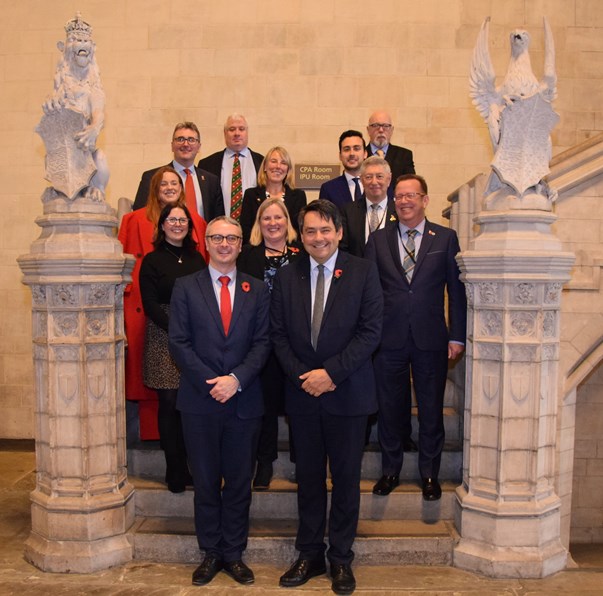 CPA Secretary-General Stephen Twigg (front row, right) with Members of Tynwald including Kerry Sharpe MLC (third row, centre) 
Acts, adjustments and access: conducting an accessibility audit
Dawn Kinnish MLC, a new Member of the Legislative Council and former Equality Adviser to the Isle of Man Government, who conducted the accessibility audit of the Legislative Buildings, outlines the role of the accessibility auditor and the recommendations included in the final report.
The Isle of Man's legislative journey to improve accessibility started with the Disability Discrimination Act, 2006. However, the relevant provisions within the Act didn't commence until much later. The provision to make reasonable adjustments to policies or practices came into force in January 2018, whilst the duty to make reasonable adjustments to physical features came into force on 1 January 2020.
In fact, the latter provisions never really came into practical effect as both provisions were repealed by the disability provisions in the 2017 Equality Act which came into force the same day. So, the Isle of Man's journey to make physical adjustments for disabled people is just starting its third year of operation.
Since 2021, I have been running the Isle of Man's only equality consultancy, using my in-depth knowledge of the 2017 Equality Act developed during my time as the Government's Equality Adviser from 2018 to 2021.
I have undertaken several audits for organisations across the Isle of Man. The most significant development point for organisations was to understand that the audit represented a snapshot in time, to share information about what it is they could deliver in terms of their services for disabled people and to plan on making changes to be more inclusive in their service delivery, as well as communicating this effectively.
Last year, I was successful in applying for a tender to undertake an access audit of the Tynwald Buildings with a view to improving access to the office for future Parliamentarians and members of the general public.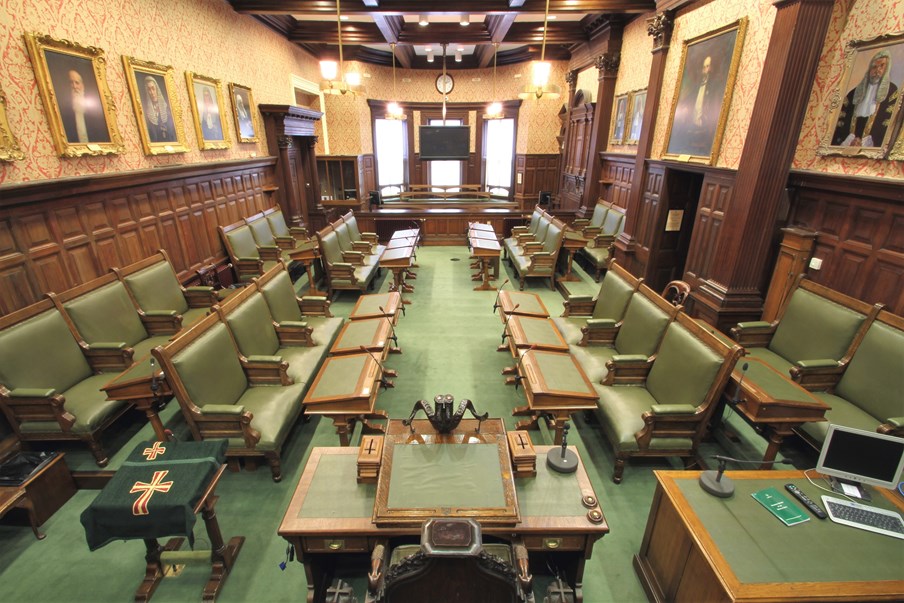 The chamber of the House of Keys (lower chamber) of the Isle of Man
The focus of the audit was specific to the physical environment with a view to considering the needs of, as the 2017 Equality Act states, "disabled persons generally". This means that not every disability will be considered by this approach and therefore different adjustments may need to be considered on a case-by-case basis.
Without question, this was the biggest audit that I had been asked to undertake. The building plans of each of the five floors were shared with me and engagement with a wide range of stakeholders took place. The audit took longer than I had first anticipated and in hindsight, was probably a job for more than one person.
However, the outcomes delivered an extensive report which addressed the obligations of the Equality Act, the Building Regulations Part M and British Standard 8300, Part 1 and Part 2 Codes of Practice which relate to best practice for inclusive and accessible design of buildings.
Key issues raised by the report relate to the inability for some disabled users to access the Legislative Council Chamber and the Tynwald Chamber as Parliamentarians. The external messaging from this may prevent people with disabilities from considering a future as a Member of Tynwald, so implementing accessible solutions is important if society is to remove these barriers and be inclusive and truly representative.
Many recommendations in the report can be achieved with little or no cost such as signage, door openings, improvements to accessible toilets and general information. Recommendations from the audit that were actioned included a new access ramp into the House of Keys chamber, power doors to an accessible toilet and a small building alteration to improve access to toilets.
A bigger, significant change will require structural alterations to accommodate a lift to both the Tynwald Chamber and Legislative Council Chamber, providing access to both Parliamentarians and members of the public.
The most important aspect of the audit's report is that it enables the Tynwald to develop a longer-term plan, based on evidence, to improve the physical accessibility of the environment.
Improving access to public offices isn't just about the physical environment and this is the start of the journey to bring about much wider changes to share an inclusive message to future Parliamentarians with disabilities.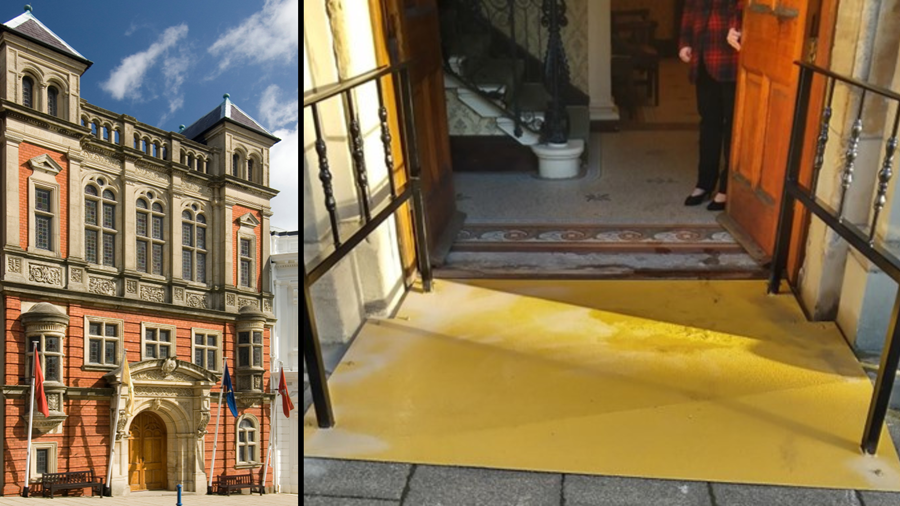 Left: One of the Legislative Buildings of the Isle of Man. Right: The new ramp installed at the entrance to the building.
Securing funding: applying for the CPwD Capital Investment Fund
Dr Jonathan King, Clerk of Tynwald and CPA Isle of Man Branch Secretary, gives an insight into the process of securing a grant from the Commonwealth Parliamentarians with Disabilities (CPwD) network and the potential for CPwD support to drive forward an accessibility agenda in Parliament.
The Office of the Clerk of Tynwald seldom applies for grants. When it comes to travel and Commonwealth Day celebrations, we take the view that this Office is adequately resourced and our approach has been to leave these funds for others.
The CPwD Capital Investment Fund is different because we are not adequately resourced in this area.
In April 2021, our self-assessment report using the CPA's Recommended Benchmarks for Democratic Legislatures noted that: "While great strides have been made, there is still room for improvement, acknowledging the physical limits of an older building and the financial resources available to the Legislature."
The fact that there was funding available through the CPwD network made me focus on this issue more quickly than I might otherwise have done at a time when I was relatively new in post, having been appointed in September 2021. We submitted a bid for funding in March 2022 and we received funding for the reimbursement of our costs in February 2023.
From the point of view of an applicant, the process provided by the CPA Headquarters was very easy to use as:
the criteria were broad.
they considered our application quickly.
they didn't ask any extra questions or query the advice on which our bid was based.
they were patient in chasing progress.
they didn't mind us adjusting our plans after our bid was approved.
funding was received promptly.
Importantly, the CPwD initiative brought a renewed focus to the accessibility agenda within our Parliament and gave us an opportunity to progress with this agenda.
In future, it would be beneficial for other Parliaments within the CPA's membership to use the CPwD network to share information on other potential sources of funding which could be relevant.
In conclusion, I would like to thank the CPwD network for providing this funded programme and congratulate them on doing it in such a professional manner.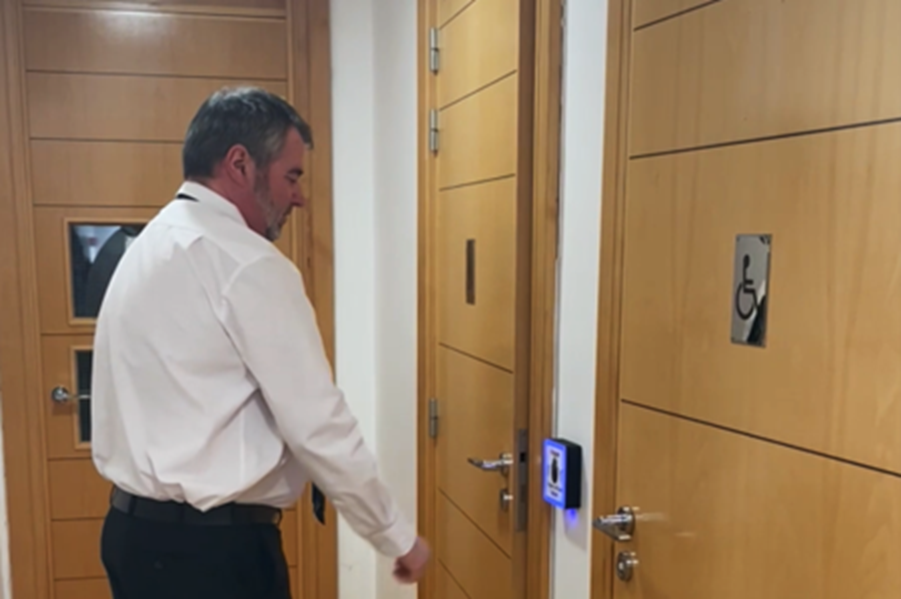 The new power-assisted bathroom door at Tynwald is triggered by a motion sensor
Conclusion
By undertaking an accessibility audit, the Parliament of the Isle of Man has achieved several key goals in making their institution more accessible.
It has conducted a comprehensive review of its physical premises to identify barriers to access and, in response to the recommendations that were made, it has – as of May 2023 – enhanced access to one of the three chambers with its ramp to the entrance and facilitated access to toilet facilities on the premises with power-assisted doors.
In 2023, the CPwD Capital Investment Fund approved a total of £40,000 of funding to support similar initiatives from the Parliaments of Sierra Leone, Montserrat, St Helena and Zambia.
To find out more about the Fund, visit the CPwD Capital Investment Fund webpage. 
The blog post has been adapted from a presentation made at a CPwD panel event hosted by the CPA British Islands and Mediterranean Region.
---
Online Course: Making Parliaments accessible to persons with disabilities
From the CPA Parliamentary Academy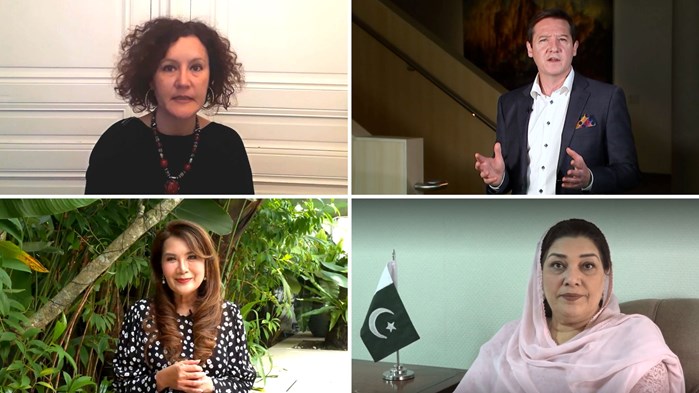 This course provides Parliamentarians and parliamentary staff with knowledge of how Parliaments can adjust facilities and processes to be accessible for persons with disabilities (PwDs).
Topics include the importance of accessibility for an inclusive world, what it means for a Parliament to be accessible, how to make parliamentary buildings accessible, communication strategies and from scaling-up accessibility beyond Parliament.
---
Related Links
Capital Investment Fund
The CPwD Capital Investment Fund is a reserve of funding available to Parliaments for the purpose of improving parliamentary accessibility.
Library
Find CPA toolkits, handbooks, reports and documents supporting democracy and good governance in Commonwealth Parliaments
Parliamentary Academy
Find out more about the CPA Parliamentary Academy - A Centre of Excellence for Commonwealth Parliamentarians