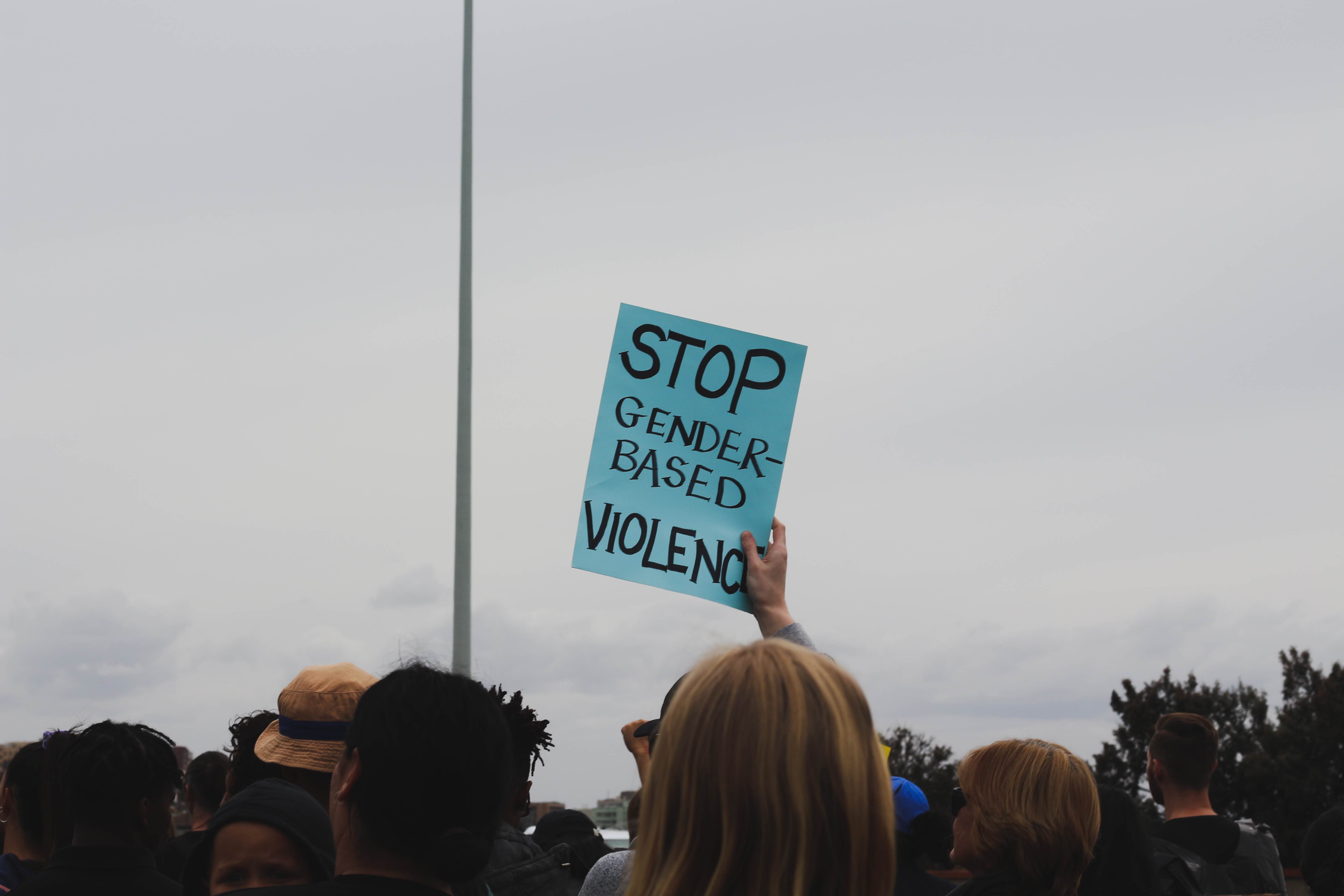 International Day of Democracy
The game-changing women leading human rights movements around the Commonwealth
On International Day of Democracy, the CPA invites Westminster Foundation for Democracy (WFD) and Kaleidoscope Trust (KT) to tell us more about the Commonwealth Equality Project and share examples of women who are making a difference and leading human rights movements around the Commonwealth. 
Democracy cannot be said to exist if half the population is not wholly and equally engaged in political decision-making. But even if that were not true, we now know that women political leaders create more equal and caring societies: research from Westminster Foundation for Democracy (WFD) and the Global Institute for Women's Leadership at King's College London showed that women's political leadership results in better outcomes for all of society. That's men and boys as well as women and girls. And that's in policy areas from infrastructure to health and education.
So, we know that supporting women's political leadership is the right thing to do, and we have the academic research to prove it. It's therefore no surprise that game-changing women are leading efforts to build a more equal world everywhere. WFD and our partners Kaleidoscope Trust have seen this first-hand as we work with women leading human rights movements to challenge and end discrimination, persecution and violence.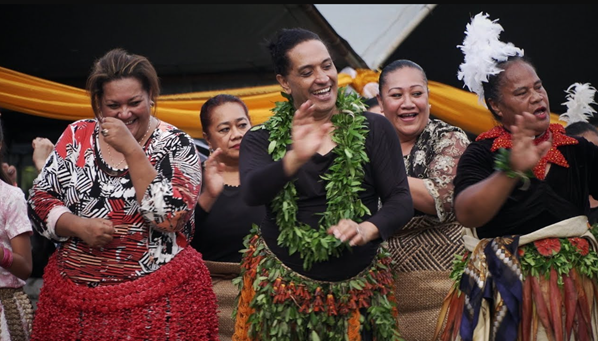 WFD and Kaleidoscope Trust are working together to support women's rights in Commonwealth countries such as Tonga, Nigeria and Mauritius
Over October 2020-March 2021, the Kaleidoscope Trust and WFD worked together on an FCDO-funded project, the Commonwealth Equality Project (CEP). We provided funding, resources and support to help effect meaningful change in the areas of children's rights, women's rights and LGBT+ rights. This work is continuing through the Global Equality Project (GEP), which will run until March 2022.    
Such change included the passing of a new law to protect vulnerable people from violence in Nigeria. Like elsewhere, women and girls in Nigeria are more at risk of domestic violence during the COVID-19 pandemic. Hon. Bimbo Olawunmi Oladeji is the only woman lawmaker in Nigeria's Oyo State, which has 33 representatives sitting in its Legislature. She also Chairs the Women Affairs and Community Development House Committee.    
WFD and the Nigerian Women Trust Fund (NWTF) worked to support the Committee in reviewing gaps in existing laws designed to protect women and children from violence. The Committee reached out to women's organisations and support groups to find out about the gaps and flaws in the existing state laws, and experts were brought in to help them propose amendments to fill those gaps. In December 2020, the new law, including all the proposed amendments, was unanimously passed.
This is just one example of the direct benefits that supporting women's political leadership can have on wider society. And there are many other women paving the way in leading human rights movements around the world.
In another example in Mauritius, a coalition of five local civil society organisations called the Kolektif Drwa Imin (KDI) have been applying the theory of intersectionality to address the existing legal and policy gaps in recognising and protecting women, children and LGBT+ people. This has included Sheistah Bundhoo Deenoo, from Gender Links, and Melanie Vigier de Latour-Berenger, from KDZM. The adoption of the Children's Bill was a milestone in the development of civil society's capacity to advocate for change and defend the human rights of women, girls and LGBT+ people in the country.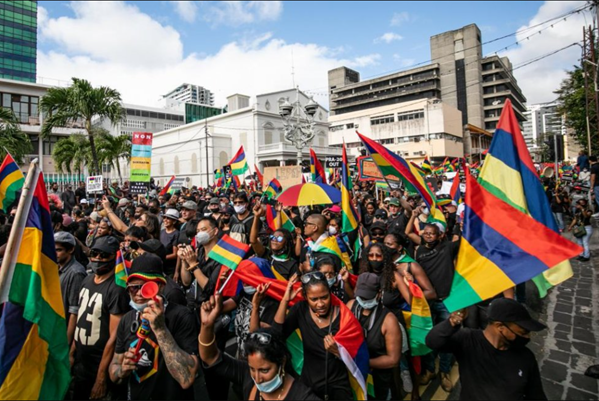 Above: The Commonwealth Equality Project has undertaken work with civil society organisations in Mauritius to strengthen protections for women, children and LGBT+ people.
In 2011, Promoting Empowerment Through Awareness for Les/Bi Women, or PETAL, was founded by Simone Hill in Belize. This important community-led organisation aims to educate lesbian and bi women about issues such as sexual and reproductive health, HIV, human rights, same-gender intimate partner violence, human trafficking and state violence. As lockdown began in Belize, in April 2020, PETAL was able to refocus their efforts in delivering care packages to women in their communities, which include hygiene products, groceries and assistance with paying utilities.
In Southern Africa, Mama Rosa, Founder of Women's Solidarity Namibia is another key player in women's political leadership and is a revered figure in the country, with a social and political career spanning several decades. In 1989, she launched Women's Solidarity Namibia to help educate women about rape – how it happens, how they protect themselves and how they seek justice.
Alongside rape awareness and education, Rosa and Women's Solidarity Namibia have also created 12 gardens, where women learn to become self-sufficient. She also runs a home for children between the ages of 6 and 18 who have been raped, trafficked and/or neglected, providing them safety and care and helping them go to school and get an education.
This game-changing work taking place by women across the Commonwealth is vital for democracy to be inclusive and beneficial for all. Until the voices of those most often left out of political decision-making are heard, policies will remain ineffective in meeting the needs of those they directly impact. Therefore, it is vital that we continue to champion women's political leadership in order to work towards a fairer, more inclusive, and safer world for all.
---
This article was contributed by Westminster Foundation for Democracy (WFD) and Kaleidoscope Trust (KT). Read the CPA's International Day of Democracy blog series here.
Find out more
Blogs
Find policy case studies, resource collections, interviews and personal reflections from Parliamentarians and parliamentary staff across the Commonwealth
The Parliamentarian
Read the latest issue of The Parliamentarian, the Journal of Commonwealth Parliaments
Library
Find CPA toolkits, handbooks, reports and documents supporting democracy and good governance in Commonwealth Parliaments