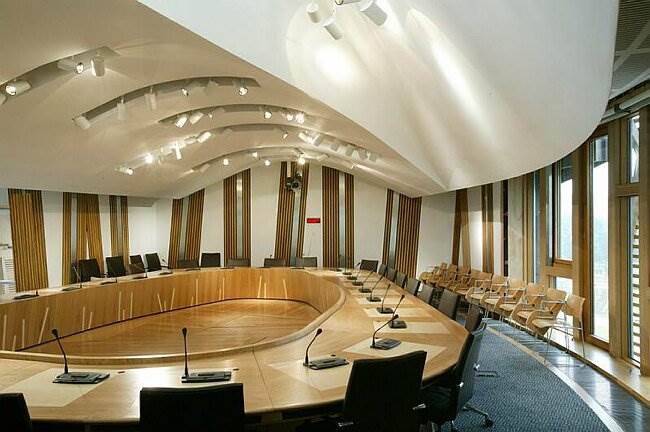 CPA Small Branches publishes Handbook on Lay Members for Parliaments
The CPA Small Branches network has launched its new 'Handbook on Lay Members for Commonwealth Parliaments', that serves as an information resource for encouraging the adoption of lay members into parliamentary systems. 

Small legislatures are often met with the challenge of having fewer Members than are required to form Parliamentary Committees, boards and commissions; bodies that are crucial in ensuring that Parliaments function effectively in their role of holding the Executive to account. This new handbook is unique in that it is one of the first of its kind to explore this issue and delve deeper into the various ways in which the adoption of lay members into a parliamentary system can eliminate such problems.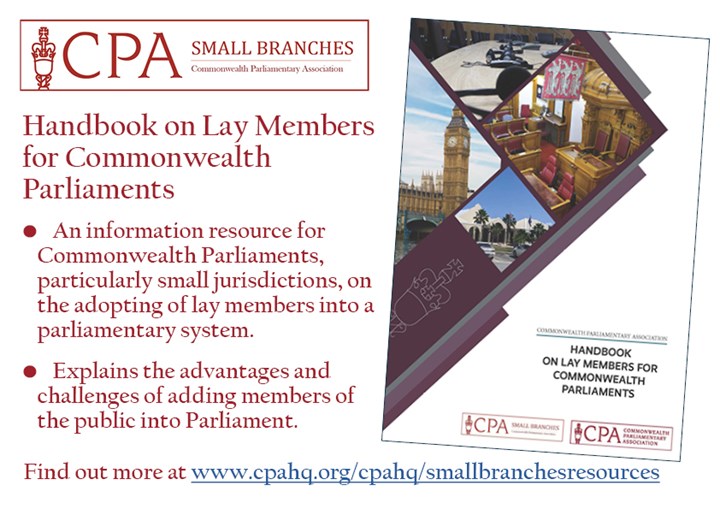 Although this handbook is more notably for the benefit of small states and territories, its contents are no doubt a valuable resource for all Commonwealth jurisdictions. 

The handbook defines a lay member in the parliamentary context as: 
"a member of the public (not considered a Member of Parliament), invited to sit on a Committee, board, Commission (or other unit within the parliamentary system), in order to bring an independent and external perspective to deliberations."

 
In exploring what a lay member is and the various challenges and motivations behind adopting them, it is hoped that there will be a greater understanding of what benefits this change may bring.


The CPA Small Branches Chairperson, Hon. Niki Rattle, Speaker of the Parliament of the Cook Islands welcomed the handbook promoting the adoption of lay members, stating 
"For forty years, the CPA Small Branches network, has sought to find effective and practical approaches to help strengthen the capacity of Parliaments within smaller jurisdictions and territories across the Commonwealth. This Handbook, a first of its kind to look at this issue, will be an invaluable asset to those legislatures that wish to learn more about the nature of lay members and how they can effectively be incorporated into parliamentary systems across the Commonwealth."