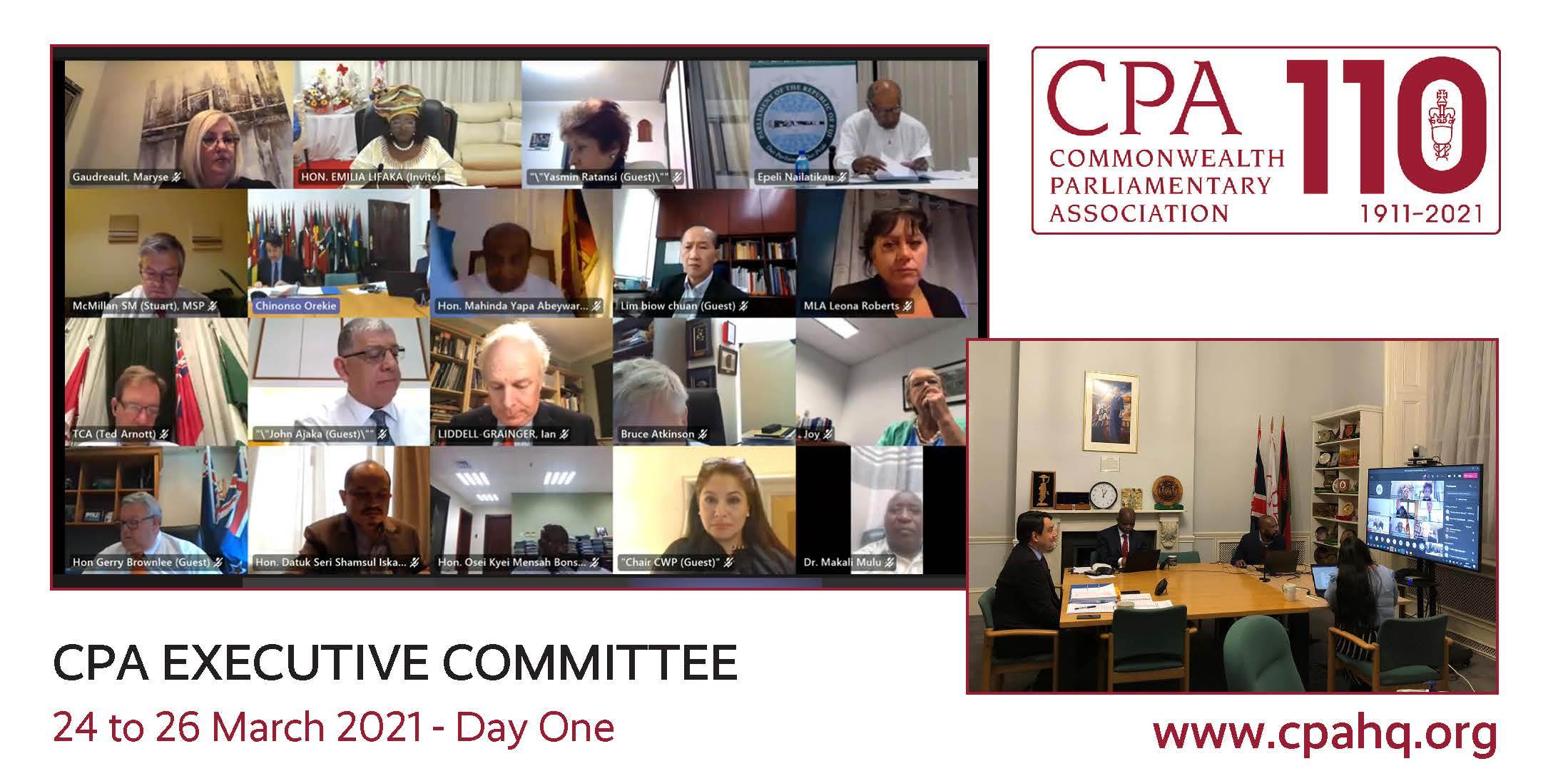 CPA recognised with award as CPA Executive Committee hold virtual meeting
The Commonwealth Parliamentary Association (CPA) Headquarters Secretariat has received the Investors in People standard award in recognition of its principles and practices as well as its human resources support for its 22 staff. The accredited award follows a rigorous review process and places the CPA Headquarters Secretariat alongside a wide range of organisations that seek to provide and nurture the best possible working environment for their staff.

The award was announced as the CPA Executive Committee held its second fully virtual meeting from 24 to 26 March 2021 chaired by the Chairperson of the Executive Committee, Hon. Emilia Monjowa Lifaka, MP, Deputy Speaker of the National Assembly of Cameroon. The CPA Executive Committee Mid-Year meeting was due to have been held in Gibraltar but has been held virtually due to the COVID-19 global pandemic and travel restrictions in place. The CPA Executive Committee represents the nine regions of the CPA - Africa; Asia; Australia; British Islands and Mediterranean; Canada; Caribbean, Americas and Atlantic; India; Pacific; South-East Asia.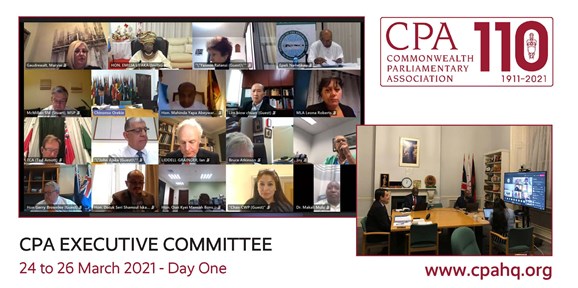 The Chairperson of the CPA Executive Committee said:
"We would like to congratulate the CPA Secretary-General and the CPA Headquarters Secretariat on receiving the Investors in People standard award in recognition of the practical support for CPA staff members. The Commonwealth Parliamentary Association provides a unique platform for inter-parliamentary dialogue to take place amongst its membership of 180 Member Parliaments and Legislatures. Although the CPA Executive Committee is meeting virtually once again this week, we look forward to meeting in person and furthering the CPA's work in strengthening parliamentary democracy across the Commonwealth supported by the CPA Headquarters Secretariat's dedicated staff members."
The CPA Secretary-General, Stephen Twigg said:
"Receiving the Investors in People standard award for the CPA Headquarters Secretariat in recognition of its principles and practices is testament to the hard work of the CPA staff and our belief that the success of any organisation begins and ends with its people. This is a continuous process and so we will continue to ensure that our staff are supported – especially during the difficult circumstances during the COVID-19 pandemic."
The Investors in People accreditation is a community of 15,000 organisations across 75 countries.
-ENDS-
The Commonwealth Parliamentary Association connects, develops, promotes and supports Parliamentarians and their staff to identify benchmarks of good governance and the implementation of the enduring values of the Commonwealth. The CPA is an international community of around 180 Commonwealth Parliaments and Legislatures working together to deepen the Commonwealth's commitment to the highest standards of democratic governance.

For media enquiries, please contact communications@cpahq.org.