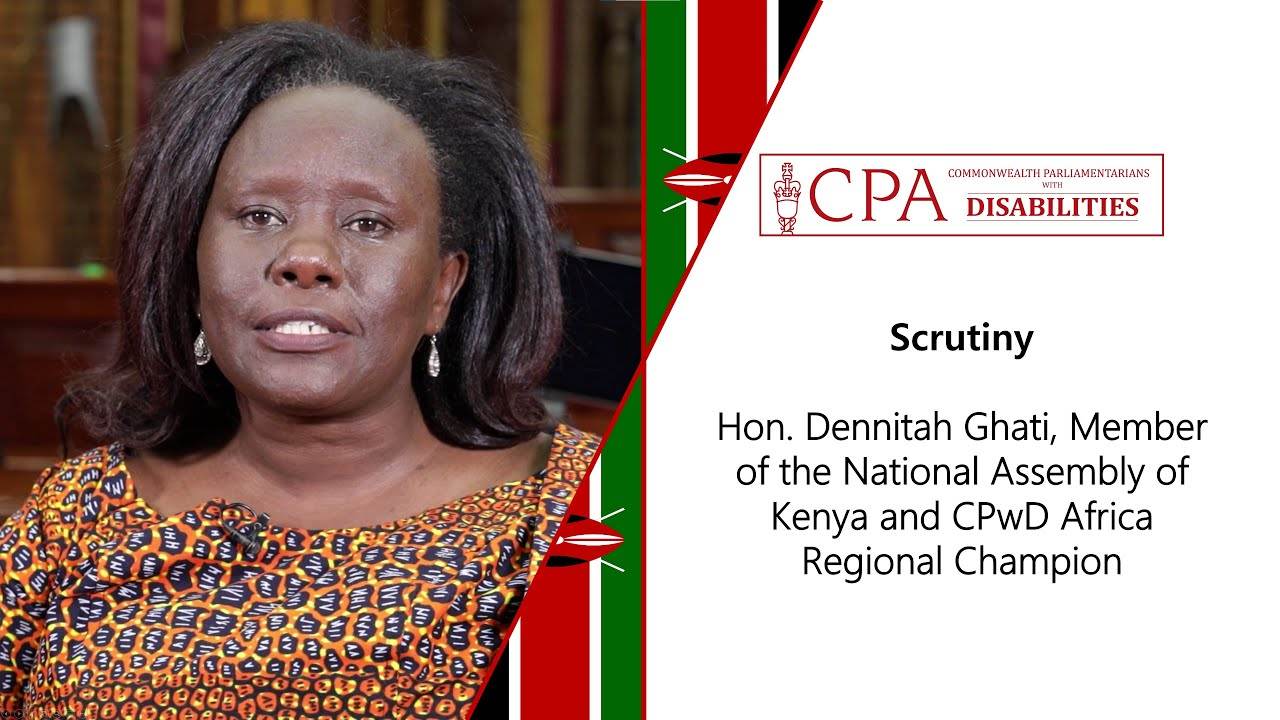 Dimensions of Disabilities in Parliament: New videos added to CPwD Series
The Commonwealth Parliamentarians with Disabilities (CPwD) network has added two new videos to Dimensions of Disabilities in Parliament, a series exploring how Parliamentarians can promote inclusion, incorporate disability perspectives into every aspect of their work and raise awareness of disability-related issues. 

The latest videos focus on scrutiny and technology and innovation respectively. The scrutiny video, titled How Parliamentarians can Effectively Scrutinise Public and Private Action on Legislation, features the Kenyan MP and CPwD Africa Regional Champion, Hon. Dennitah Ghati. She is a wheelchair user and leading advocate for persons with disabilities in Kenya and she discusses the responsibility of Parliamentarians to closely examine Bills throughout the deliberative process and at the implementation stage, ensuring that they are both cognisant of, and responsive to, disability considerations. She said: 
"I want to call upon Parliaments and Governments to ensure that their various disability commitments really translate into disability budgets so that issues that affect persons with disabilities are able to be taken into account and prioritised."


View the video below or click here:
In Technology and Innovation: New Advances Improving Lives of People with Disabilities, Victoria Austin, Co-Founder and CEO of the Global Disability Innovation Hub, highlights the power of assistive technology and innovative design to improve the lives of persons with disabilities. Nine out of ten persons with disabilities globally lack access to the assistive technology that they require, from stairlifts to hearing aids. The video outlines how technology can be used to create more accessible public buildings and spaces and emphasises the need for leaders in Parliament to champion innovative approaches to disability inclusion. Victoria said: 
"The revolution in technology that we currently have can enable change, but only if we're able to advocate at the right times, draw broad partnerships and get the people on board that we need to. As leaders, our Parliamentarians are really well-placed to do this."


View the video below or click here:
The Dimensions of Disabilities in Parliament series is comprised of four videos covering different ways that Commonwealth Parliamentarians can champion the right of persons with disabilities and integrate disability issues into policymaking. Two previous videos, on legislation, and representation, education and advocacy, were launched in September 2020. 
You can also visit www.cpahq.org/cpahq/youtube to view the videos.