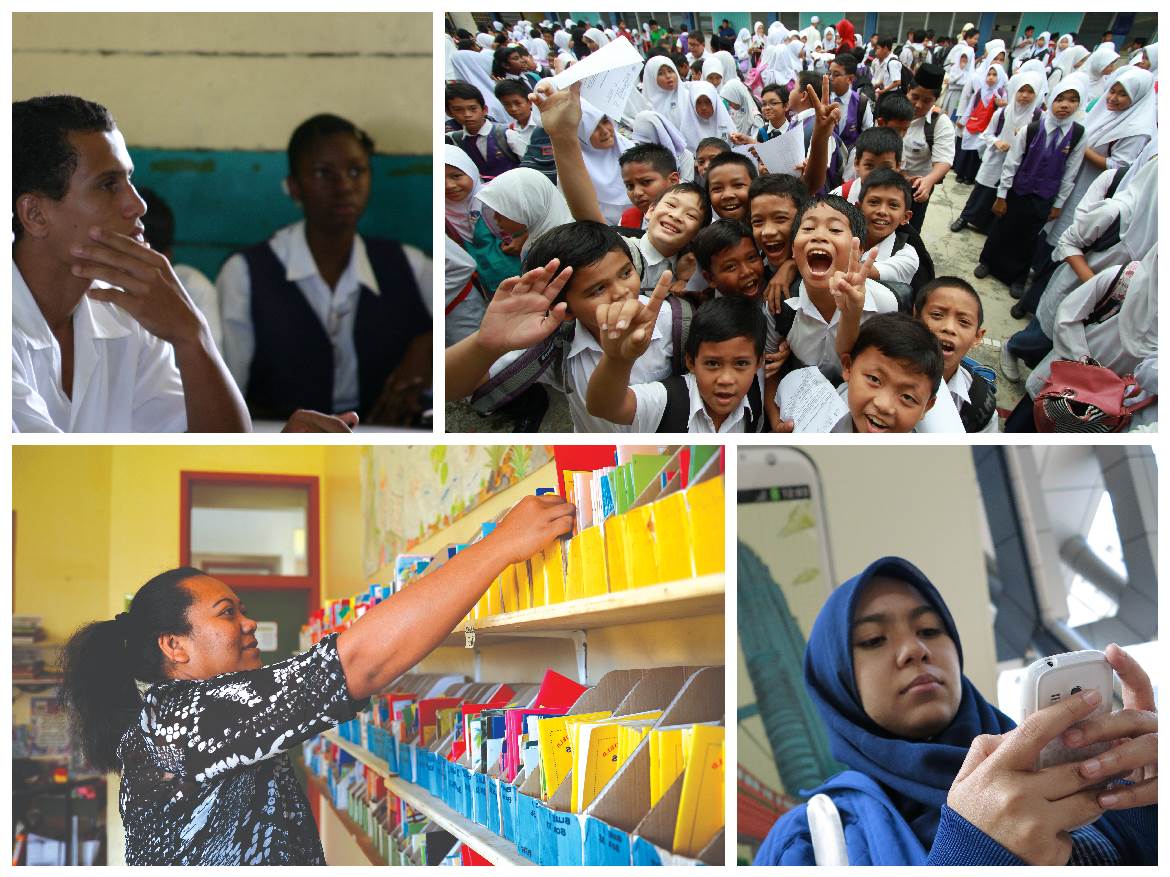 Commonwealth Parliamentarians mark International Day of Education 2023
To mark International Day of Education on 24 January, Parliamentarians across the Commonwealth are celebrating the vital role of education as a 'human right, a public good and a public responsibility'.
This year, the theme for International Day of Education is 'to invest in people, prioritize education.' The aim of this year's campaign, according to UNESCO, is to "call for maintaining strong political mobilization around education and chart the way to translate commitments and global initiatives into action."
Parliamentarians have a vital role to play in prioritising education in order to accelerate progress towards the Sustainable Development Goals against a backdrop of global recession, growing inequalities and the climate crisis.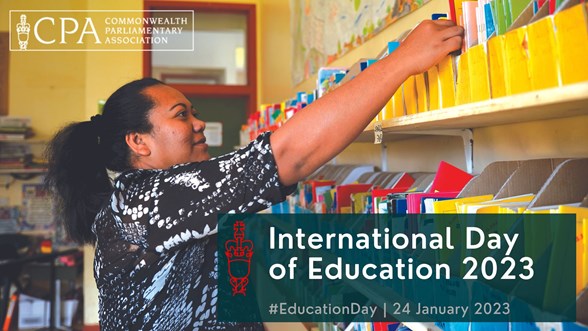 Marking International Day of Education 2023, the Commonwealth Parliamentary Association (CPA) Secretary-General, Stephen Twigg, a former Education Minister, said:
"Parliamentarians in the Commonwealth have a vital role to play in the global effort to deliver high quality education for all, particularly in the context of the COVID-19 pandemic and its impact on children's learning and mental health. The Commonwealth is committed to universal education as a human right and as a key sustainable development tool that was enshrined in the Commonwealth Charter 10 years ago. As we mark International Day of Education this year, the CPA celebrates the work of many Commonwealth Parliamentarians who work with their local communities to build better educational opportunities for all."
The CPA also has a range of resources available to support civic education on democracy, Parliaments and the Commonwealth. For example, the CPA's Engagement, Education and Outreach Handbook for Commonwealth Parliaments provides guidance on why and how to engage, educate and communicate with the public on the role, work and importance of Parliaments as relevant and sovereign institutions.

The CPA also contributes to the education of young Commonwealth citizens through its annual Commonwealth Youth Parliament, which gives 18–29-year-olds across the Commonwealth the opportunity to debate contemporary policy issues and learn about the functioning of parliamentary democracies. The 11th Commonwealth Youth Parliament was recently held in Trinidad and Tobago with 52 young people from 31 Commonwealth jurisdictions taking part in a three-day mock Parliament to debate the future of working practices.
During his visit to Trinidad and Tobago for the Commonwealth Youth Parliament, the CPA Secretary-General also accompanied the Speaker of the House of Representatives, Hon. Bridgid Annisette-George, MP and Hon. Keith Scotland MP on a visit to Woodbrook Secondary School to speak to young people about the Commonwealth.
To find out more about the history of International Day of Education, visit the UNESCO website.