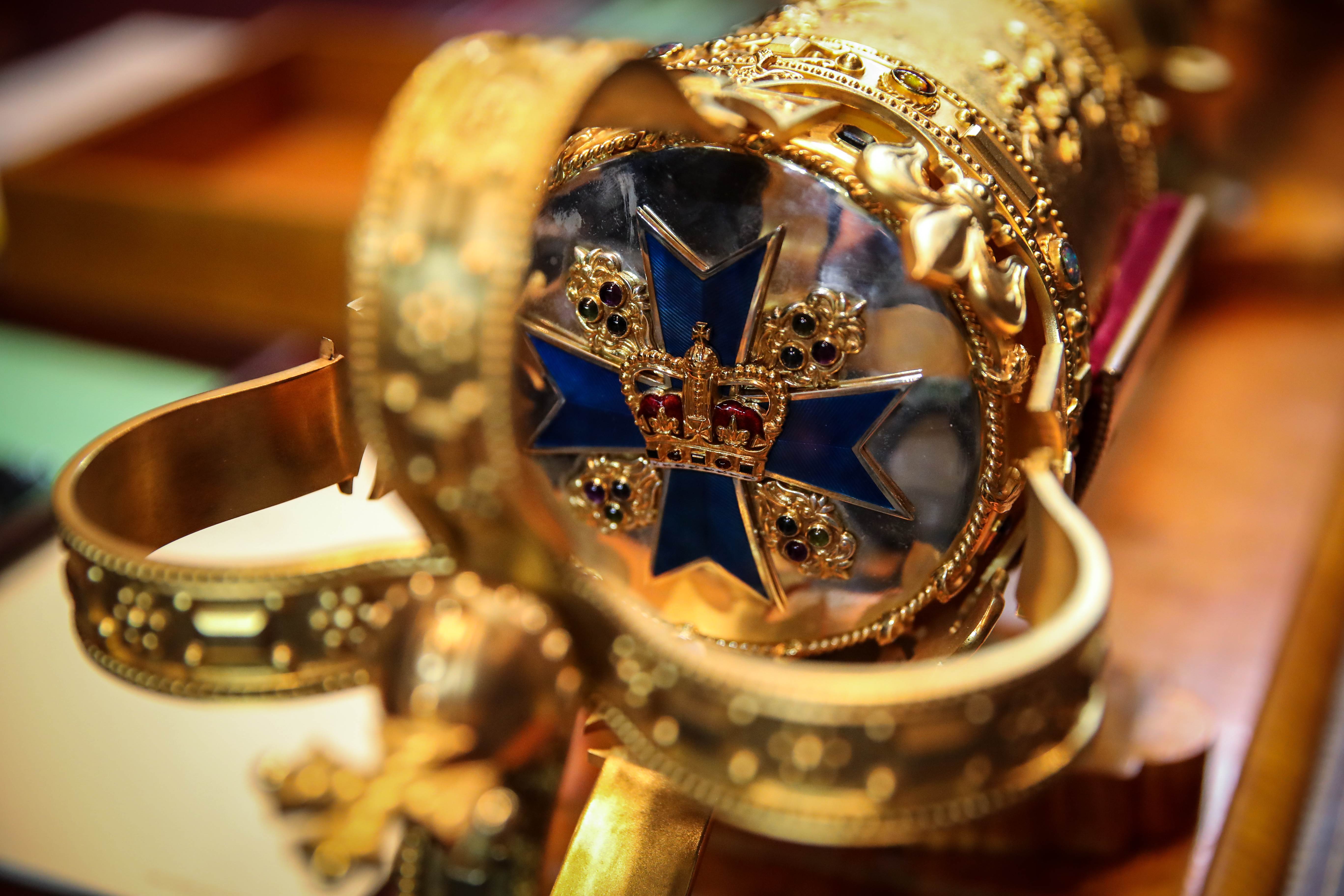 New Speakers course provides expertise and professional development for current and prospective Presiding Officers in the Commonwealth
The Commonwealth Parliamentary Association has launched a new Advanced Course for Speakers and Presiding Officers as part of its online CPA Parliamentary Academy.
This new course provides a unique opportunity to provide Speakers and Presiding Officers of Parliaments with the knowledge and skills on how to perform their functions as the leaders within their parliamentary institutions.
The course is equally beneficial for those who aspire to this role either in the short or long-term and to Deputy Speakers who wish to gain more understanding in their support role. The course will also be of value to parliamentary staff within Speaker's offices, external parliamentary development specialists or political students.
The CPA Secretary-General, Stephen Twigg said:
"We have brought together senior, experienced, current and former Speakers and Presiding Officers, Parliamentarians, Clerks and officials from across the Commonwealth to provide our Members with practical advice, best-practice case-studies and current learning in one single online course. The CPA can utilise over a hundred years of specialist experience of professional development training and institutional strengthening programmes for Parliamentarians and Clerks and instils that expertise into our online courses."
---
How to register for the course:
If you already have log-in details for the CPA portal, there is no need to complete a registration form - simply  to your account to get started. Watch this video if you need help signing in.
If you do not have an account, you will need to complete an online registration form so we can issue you with log-in details.
---
The new course examines in-depth the procedural, administrative, ceremonial and outreach roles of Speakers and Presiding Officers from within a Commonwealth context. This new course can be taken as a standalone course or as part of the CPA Parliamentary Professional Development Certificate delivered through the CPA Parliamentary Academy. This is an advance level course, and so it is recommended that Members register for the Induction for New Parliamentarians course, if they have not already.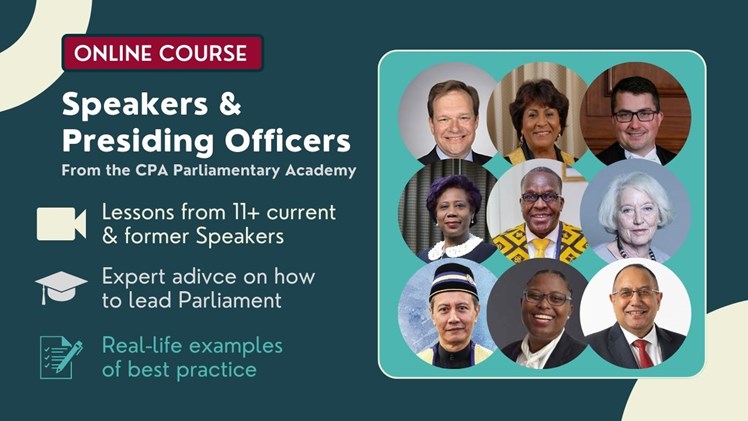 The Advanced Course for Speakers and Presiding Officers has been designed to be engaging in format, with the modules delivered via video and written lessons. The course is also intended to be flexible, to give Members the freedom to decide when they want to start and complete the course. This is especially important for those pursuing this learning opportunity whilst doing a full-time job.
The CPA Parliamentary Academy provides a Centre of Excellence for Commonwealth Parliamentarians and parliamentary staff with a portfolio of parliamentary professional development courses delivered through an online learning portal with video and online resources.
The CPA Parliamentary Academy provides the CPA's membership with the skills and knowledge to deepen their commitment to good governance and has been developed for the benefit of the CPA's membership of 180 Commonwealth Parliaments and Legislatures.
-ENDS-
The Commonwealth Parliamentary Association connects, develops, promotes and supports Parliamentarians and their staff to identify benchmarks of good governance and the implementation of the enduring values of the Commonwealth. The CPA is an international community of around 180 Commonwealth Parliaments and Legislatures working together to deepen the Commonwealth's commitment to the highest standards of democratic governance.

For media enquiries, please contact communications@cpahq.org.
Find out more
Parliamentary Academy
Find out more about the CPA Parliamentary Academy - A Centre of Excellence for Commonwealth Parliamentarians
Online Courses
Browse the list of online Parliamentary Academy courses and find out how to apply
What We Do
Find out more about our projects, programmes, outputs and activities
Academy Registration Form
Register now for our curriculum of online courses for Parliamentarians, parliamentary staff and others working and studying in the parliamentary sphere