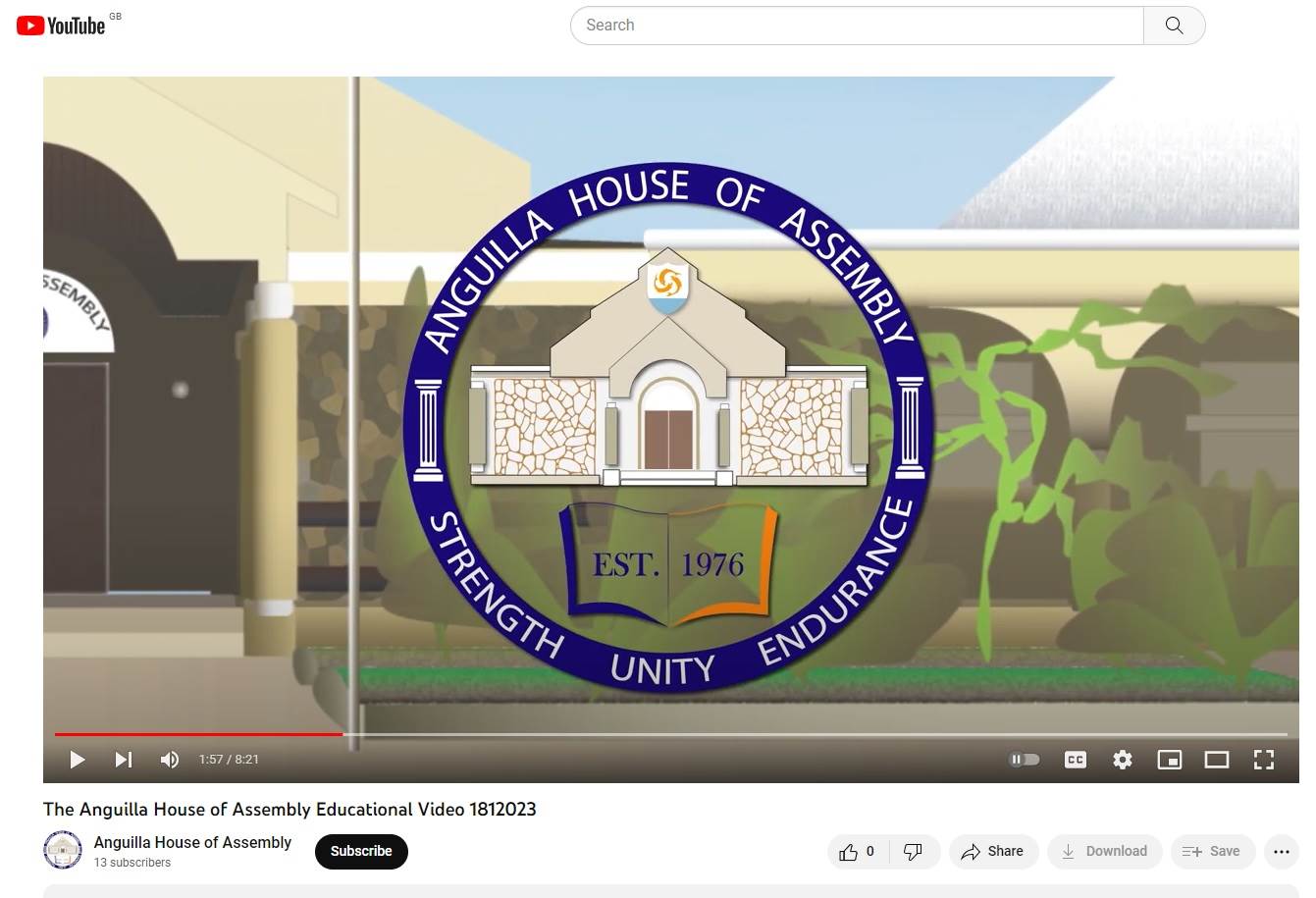 CPA supports Anguilla House of Assembly with new educational video for schools
The Commonwealth Parliamentary Association (CPA) Headquarters has supported the launch of new education resources with the Anguilla House of Assembly aimed at helping students to learn about democracy and the work of the Legislature.
A new educational video produced in partnership with the CPA will be used in schools as a tool to educate students about the work of the Assembly. 
The Speaker of the Anguilla House of Assembly, Hon. Barbara Webster-Bourne, said:
"If we are to strengthen our democratic systems, our young people as the inheritors of these systems must be educated about those systems and the values that hold them together." The Speaker also expressed her "sincerest appreciation to the Commonwealth Parliamentary Association Secretariat for their ongoing commitment to the Anguilla House of Assembly."
Find out more
About Us
Learn more about the people in our organisation, how we're governed and our history
What We Do
Find out more about our projects, programmes, outputs and activities
Parliamentary Academy
Find out more about the CPA Parliamentary Academy - A Centre of Excellence for Commonwealth Parliamentarians