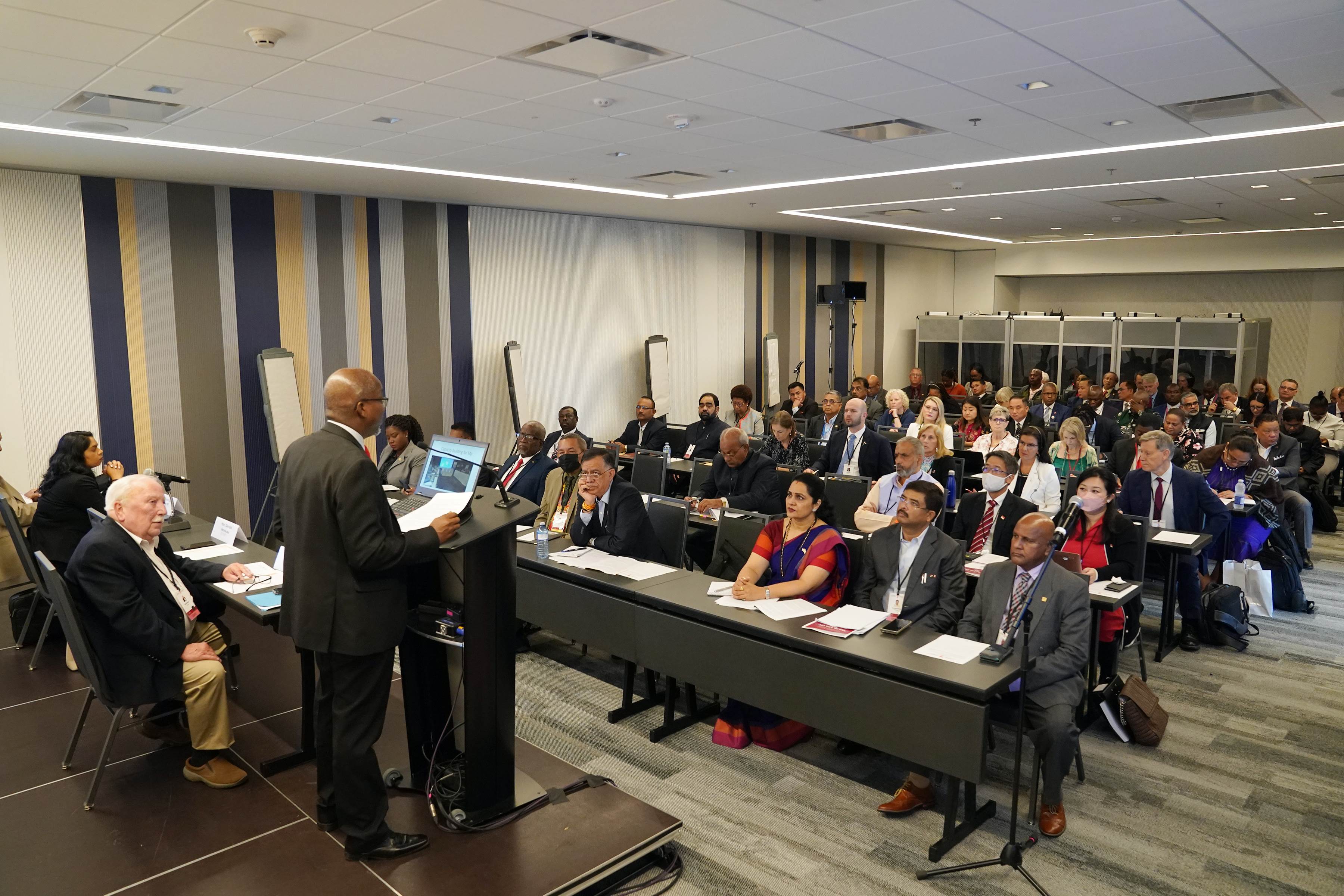 Workshops - 66th Commonwealth Parliamentary Conference
What are the CPC workshops?
The CPC workshops are an opportunity for Parliamentarians and global experts to discuss major political and parliamentary issues.
At the 66th CPC, eight learning and development workshops will be held during the main Conference, with an additional four workshops held as part of the 39th CPA Small Branches Conference.
Topics - CPC Workshops
66th Commonwealth Parliamentary Conference
The Commonwealth Charter 10 years on: Values and Principles for Parliaments to Uphold
Main Conference theme
Workshop A (Host Topic): The threat of terrorism to statehood: the role of Parliament
Workshop B: Gender Quotas in Parliament - a means to an end?
Workshop C: What does sustainable trade and economic development mean for small jurisdictions?
Workshop D: Youth Roundtable: Role of the Commonwealth in international security and peacebuilding
Workshop E: Environmental approaches in tackling energy poverty
Workshop F: 20 Years of the Latimer House Principles on the Separation of Powers: Is it working?
Workshop G: The Commonwealth Charter: A Charter for all Human Rights, or just some?
Workshop H: E-Parliaments: An effective mechanism for intersectional diversity and equitable public engagement?
Can't find the workshop you are looking for? Browse the 39th CPA Small Branches Conference workshops
Useful Links
66 CPC
The 66th Commonwealth Parliamentary Conference (CPC) will take place from 30 September to 6 October 2023 in Accra, Ghana.
CPC News
Find out all of the latest news, events and images from the 66th Commonwealth Parliamentary Conference.
39th Small Branches Conference
Find out more about the workshops for Members of Parliament from the smallest jurisdictions in the Commonwealth to discuss issues relevant to their Legislatures.
Feedback
The CPA and the CPC Hosts are keen to receive feedback on the 66th CPC. Please complete our feedback form on the Conference.