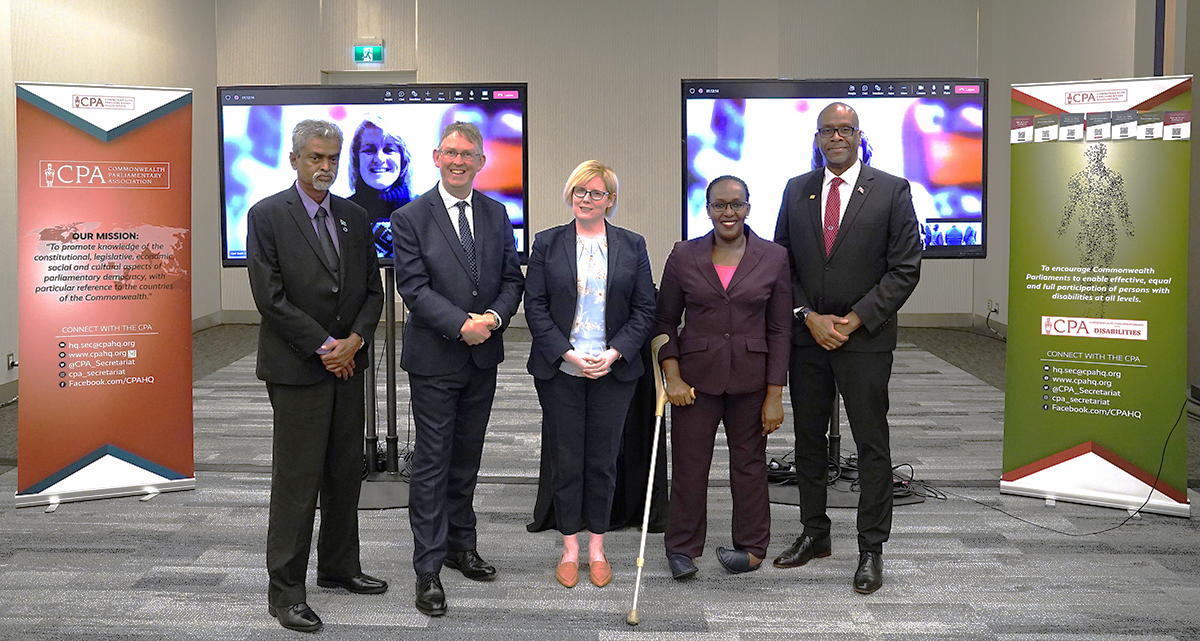 CPwD - 66th Commonwealth Parliamentary Conference
What is the Commonwealth Parliamentarians with Disabilities (CPwD) network?
Commonwealth Parliamentarians with Disabilities is a network within the CPA that aims to encourage Commonwealth Parliaments to enable effective and full participation of persons with disabilities at all levels.
It was established in 2017 to champion and increase the representation of persons with disabilities in Commonwealth Parliaments and to work towards the mainstreaming of disability considerations in all CPA activities and programmes.
What CPwD activities will take place at the 66th CPC?
Several CPwD meetings and related activities have been confirmed for the 66th CPC. Other activities aligned to the strategic objectives of the network may be added a later date.
Download resources from the CPwD network
Useful links
66 CPC
The 66th Commonwealth Parliamentary Conference (CPC) took place from 30 September to 6 October 2023 in Accra, Ghana.
CPC News
Find out all of the latest news, events and images from the 66th Commonwealth Parliamentary Conference.
Knowledge Centre
Discover CPA resources from our library, blog, podcast and research service