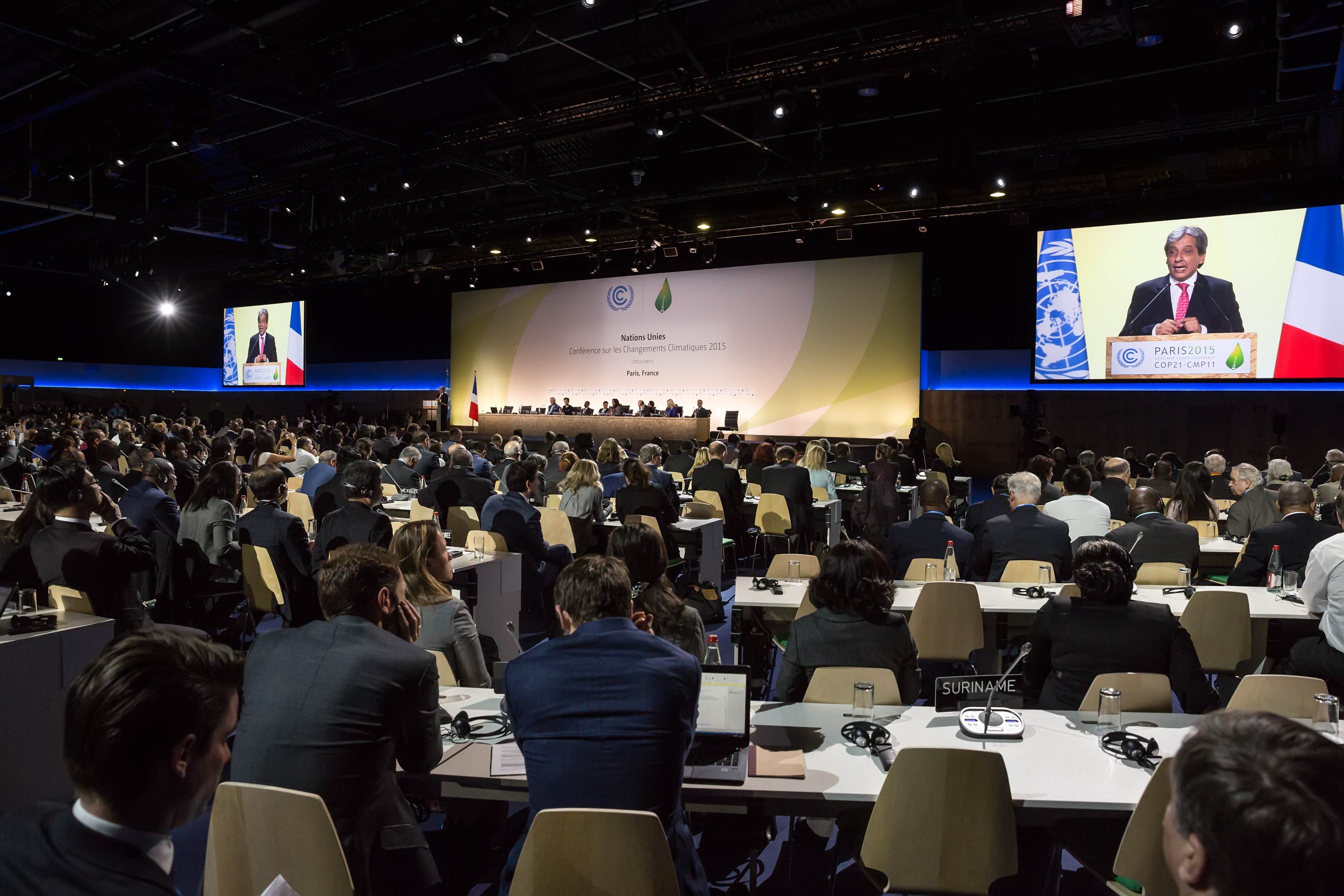 GLOBE COP26 Legislators Summit
Event Details
Dates: 5 - 6 November 2021
Location: Hybrid
Due to the ongoing travel restrictions as a result of the COVID-19 pandemic, this will be a hybrid event. The Legislators' Summit will be held at the Scottish Parliament in Edinburgh, but Parliamentarians and external stakeholders will also be able to attend the event virtually.
Host: GLOBE International and the Scottish Parliament
Overview
Since the inception of the UNFCCC Conference of Parties (COPs) almost 30 years ago, GLOBE International has hosted a legislators' summit to coincide with the Conference.
This year, ahead of the 26th UN Climate Change Conference of the Parties (COP26) in Glasgow, the CPA has partnered with GLOBE and other international partners to facilitate the engagement of parliamentary networks and Parliamentarians at the Conference.
The UNFCCC Parliamentary Group, led by GLOBE International, will provide administrative, information and coordination support to engage cross-party legislators at UNFCCC meetings and COPs. 
Delegates representing the members of the UNFCCC Parliamentary Group will attend the GLOBE COP26 Legislators' Summit, which will convene cross-party legislators to share innovations and best practice on climate action.
How to register
Parliamentarians from CPA Member Branches are encouraged to attend the Summit virtually. There is no limit on the number of virtual attendees who can attend the event.
To register for the Summit, visit the GLOBE website. If you are attending from a CPA Member Branch, please note your membership of the CPA on the registration form. Notifying GLOBE that you are a CPA Member will allow you to pose questions during the summit and participate actively in other ways.
CPA Members who plan to attend virtually, or have any questions about the Summit, should contact Jack Hardcastle, Programmes Manager, jack.hardcastle@cpahq.org. 
Pre-Summit Webinars
Join the conversation ahead of COP26
Parliamentarians@COP26 Webinar Series
GLOBE Legislators are hosting the Parliamentarians@COP26 Webinar Series which starts on the 19 October 2021. These weekly sessions, in partnership with E3G and the World Resources Institute, will unpack what is on the agenda for the UN Climate Summit in Glasgow and address implications for legislators.
CPA is one of the founding members of the UNFCCC Parliamentary Group of which GLOBE Legislators is the focal point. The five weekly sessions on Tuesdays from 12:30-1:30pm GMT+1 London time, are:
Session 1 (Tuesday 19 October)
What is 'The Glasgow Package'? Everything you wanted to know about what's on at COP26 unpacked.
Session 2 (Tuesday 26 October)
Unlocking Climate Finance: What's now on the table & will it be enough to secure a deal?
Session 3 (Tuesday 2 November)
COP26 has started. A Briefing from the Climate Summit in Glasgow
Session 4 (Tuesday 9 November)
Week 2 is underway. What are the latest developments and what can we expect? Briefing from the Climate Summit in Glasgow
Session 5 (Tuesday 16 November)
COP26 has come to an end. What is in the Glasgow Accord? Initial reflections on the conclusions of COP26 and implications for legislative agendas globally.
Useful Links
What We Do
Find out more about our projects, programmes, outputs and activities
Parliamentary Academy
Find out more about the CPA Parliamentary Academy - A Centre of Excellence for Commonwealth Parliamentarians