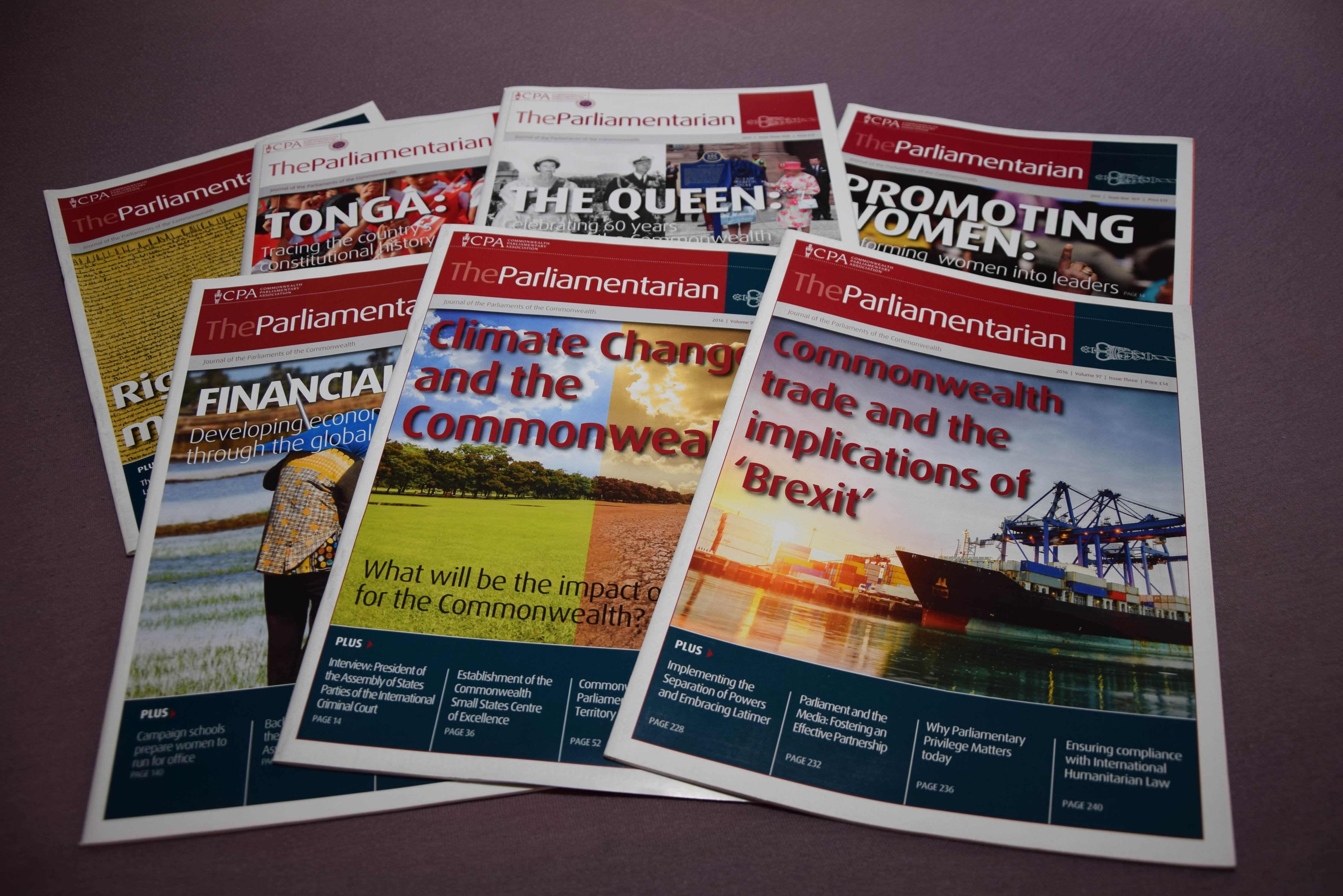 The Parliamentarian Archives
The CPA Headquarters Secretariat holds physical archives of The Parliamentarian, first published in 1920, at its London offices. 
Below are the digital archives of The Parliamentarian (2015-2023). The digital versions of the publication (2010-2023) can also be accessed on the e-reader ISSUU platform by clicking here. 
If you are interested in accessing the archives of the publication (1920 to present) please email editor@cpahq.org.
The Parliamentarian - Recent Issues
The Parliamentarian - Archived Issues (2015 to 2023)
Useful links
The Parliamentarian
Read the latest issue of The Parliamentarian, the Journal of Commonwealth Parliaments
Library
Find CPA toolkits, handbooks, reports and documents supporting democracy and good governance in Commonwealth Parliaments
Blogs
Find policy case studies, resource collections, interviews and personal reflections from Parliamentarians and parliamentary staff across the Commonwealth
Knowledge Centre
Discover CPA resources from our library, blog, podcast and research service