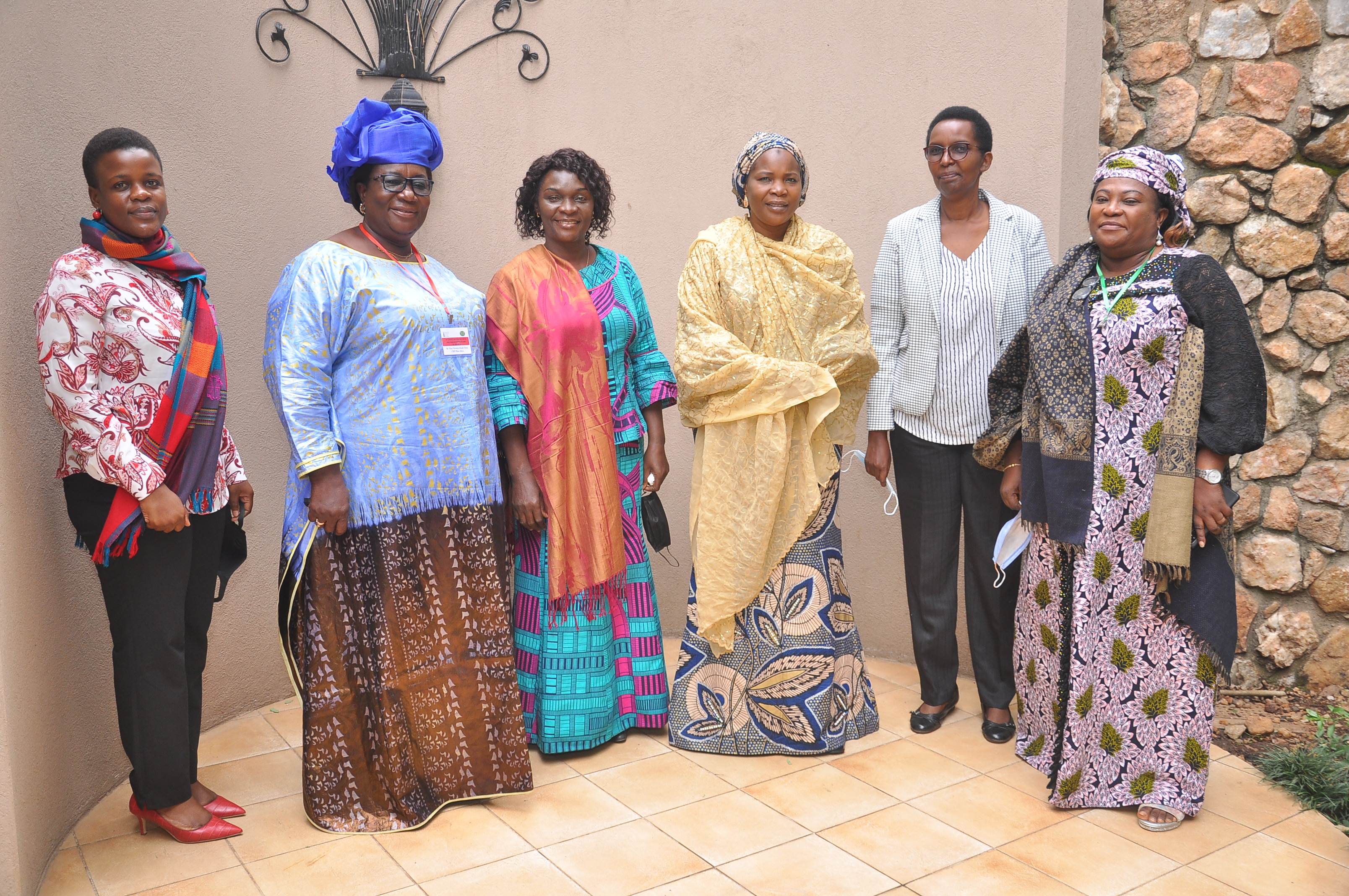 Commonwealth Women Parliamentarians
CWP Gender-Sensitising Parliaments
How can you make your Parliament a gender-sensitive institution?
The Commonwealth Women Parliamentarians (CWP) network is an active advocate for women's representation in Parliament, seeking to ensure Parliaments are gender-sensitive institutions.
The CWP network has produced two complementary publications to help Parliaments through the gender-sensitisation process:
CWP Gender Sensitising Parliaments Guidelines: Standards and a Checklist for Parliamentary Change
CWP Gender-Sensitising Parliaments: A Seven-Step Field Guide
Find out more about the publications and download a copy below.
CWP Gender-Sensitising Parliaments Resources
The CWP network's gender-sensitising Parliaments work has been endorsed by women Parliamentarians and gender experts across the Commonwealth.
After the launch of the Guidelines, CWP held seven regional roundtable discussions on gender sensitive Parliaments. At each roundtable, Parliamentarians, parliamentary staff and experts were introduced to the Guidelines and discussed what actions are needed to make Parliaments more inclusive, representative institutions. Browse our news articles below to read about the workshops.
Introducing the Guidelines, the CWP Chairperson, Hon. Shandana Gulzar Khan, MNA (Pakistan) said:
"The Commonwealth Women Parliamentarians recognises the important role it plays in raising and addressing issues relating to gender equality, in particular, the representation of women in Parliaments. The network encourages and supports Parliamentarians, of all genders, to include a gender perspective in all aspects of their role - legislation, oversight and representation and to help Parliaments become gender sensitive institutions. The CPA and CWP stand ready to support any CPA Branch that is interested in adopting gender sensitive practices to ensure they can successfully create and permanently maintain both a culture and environment that responds to the needs and interest of persons of all genders."
Leading gender expert and guidelines author, Professor Sarah Childs added:
"It's been over 20 years since the CPA and CWP published its first Gender Sensitising Guidelines; much has changed in the intervening years. In many Parliaments there are more women elected. But most Commonwealth Parliaments – indeed most of the world's Parliaments – fail to deliver equality of representation for women. And, in too many places, women are still fighting for gender equality.
The CPA and CWP were right to draw attention to the failings of democracy back in 2001 and it is even more important to do so today. COVID-19 has revealed and exacerbates many longstanding gender inequalities and injustices. To redress these, the voices, experience, and expertise of women must be central to political decision-making and women must be present as decision makers in our political institutions.
The Gender Sensitising Parliaments Guidelines are especially designed to help Commonwealth Parliaments create the necessary conditions to deliver on their responsibility to reach the standard of gender sensitivity; to identify the actors and means through which reforms are implemented, and gender-sensitising Parliaments so that standards are maintained."
Interested in conducting a gender-sensitive review?
The CPA Headquarters Secretariat stands ready and willing to assist our member Parliaments in their gender sensitisation journey.
Should any Parliaments or Parliamentarians be interested in learning more or starting a gender sensitisation process, please do not hesitate to get in touch at hq.sec@cpahq.org.
Useful links
Library
Find CPA toolkits, handbooks, reports and documents supporting democracy and good governance in Commonwealth Parliaments