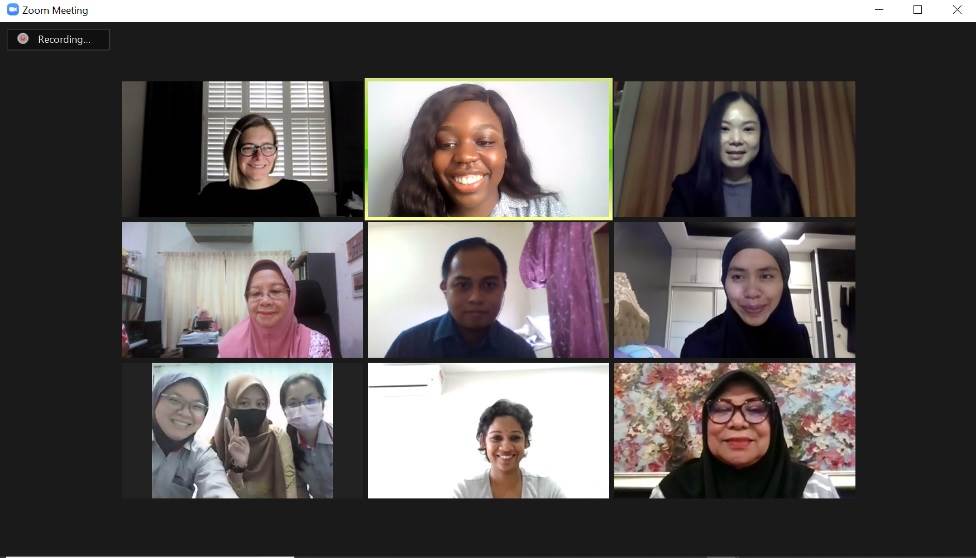 South East Asia Women Parliamentarians attend virtual roundtables on gender sensitive Parliaments
Commonwealth Women Parliamentarians continues significant discussions on gender equality as it hosts a virtual roundtable on gender sensitive Parliaments for the South-East Asia Region
The CPA South-East Asia Region joined the Commonwealth Women Parliamentarians' (CWP) current conversation on gender sensitive Parliaments and practices with a virtual roundtable on gender sensitive Parliaments and practices that took place today. Discussions emphasised both the need for and provided strategies for Commonwealth Parliaments to establish robust gender sensitive practices.
Attended by both male and female Parliamentarians and parliamentary staff, from Branches in the CPA South-East Asia Region, the roundtable offered attendees the opportunity to learn first-hand from the author of the CWP Gender Sensitising Parliaments Guidelines: Standards and a Checklist for Parliamentary Change, Professor Sarah Childs, on how to effectively utilise the Guidelines to ensure that becoming a gender sensitive Parliament becomes or remains one of their Parliament's priorities. Participants also benefited from having a familiar platform where they were able to share and learn from each other's successes and challenge.
CWP Steering Committee Member for the South-East Asia Region, Hon. Alice Lau Kiong Yieng MP (Malaysia) officially opened the roundtable by stressing that:
"in order to make lasting change, the participation of male Parliamentarians and parliamentary staff is required."
Alice Yieng also stated that:
"gender sensitisation is a method that should be considered of great importance to all CPA Branches in the South-East Asia Region and could be an important process that could increase the level of female participation across Parliament, in order to meet the international standard and Commonwealth target of 30%."
The CWP Steering Committee Member concluded her remarks by encouraging both national and sub-national CPA Branches in attendance to take full advantage of the opportunity made available by the CWP network to undergo a gender sensitive review for their respective Parliaments.
Participants attended the roundtable from the CPA Malaysia and CPA Sabah Branches from the CPA South-East Asia Region.
The CWP roundtable forms part of 
a series of virtual Regional discussions that will be delivered for all nine Regions of the CPA
. The roundtables will seek to facilitate a united Commonwealth approach to increasing the number of gender sensitive Parliaments across the Commonwealth. The programme builds upon the recent 
CWP Gender Sensitising Parliaments Guidelines: Standards and a Checklist for Parliamentary Change
 that was successfully launched in October 2020. These guidelines provide an outline of gender sensitising standards which Commonwealth Parliaments can use as a benchmark to achieve.
For more information about how your Region can participate in a CWP Roundtable: Gender Sensitive Parliaments in the 21st century virtual roundtable discussion and for future dates, please contact CWP Network Coordinator, Ms Bénite Dibateza at benite.dibateza@cpahq.org.  

-ENDS-
The Commonwealth Women Parliamentarians (CWP) was founded in 1989 to increase the number of female elected representatives in 180 Parliaments and Legislatures across the Commonwealth and to ensure that women's issues are brought to the fore in parliamentary debate and legislation. The network campaigns for gender equality in all spheres. For media enquiries, please contact communications@cpahq.org.