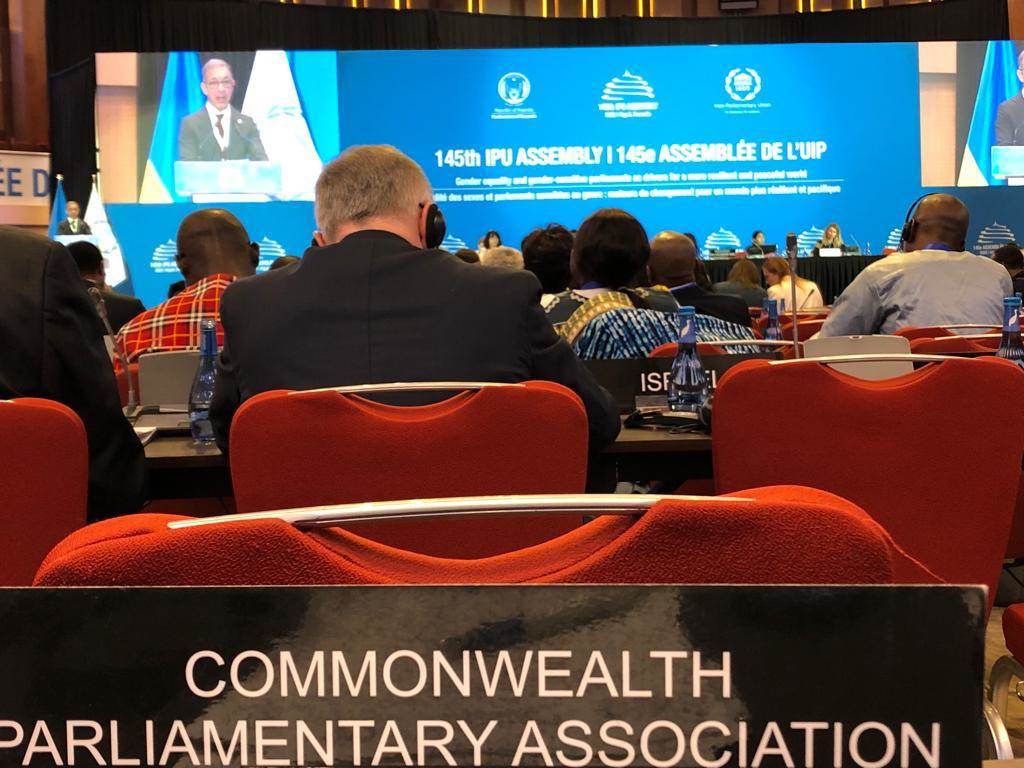 Commonwealth Parliamentarians highlight gender equality for Parliaments at 145th IPU Assembly in Rwanda
Commonwealth Parliamentarians attended the 145th Inter-Parliamentary Union (IPU) Assembly in Kigali, Rwanda from 11 to 15 October 2022.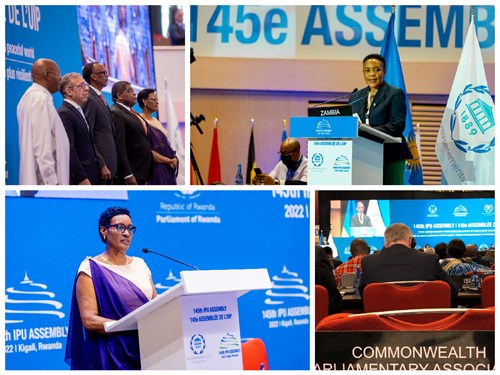 The Secretary-General of the United Nations, H.E. António Guterres addressed delegates and said:
"As a proud former Parliamentarian and member of IPU myself, I know how pivotal your work is to building stronger communities and a better world. You are a crucial bridge between the local and the global. You bring people's concerns into the international arena – and translate international agreements into national action. But to do so effectively, Parliaments need to represent the people they serve."
The IPU Assembly began with a session on gender equality and gender sensitive Parliaments as drivers for a more resilient and peaceful world. The CPA Vice-Chairperson, Hon. Osei Kyei-Mensah-Bonsu, MP (Ghana) spoke during the Assembly about the work of the Commonwealth Women Parliamentarians (CWP) network, which places emphasis on gender equality and supports member Parliaments and Legislatures to be more gender sensitive and inclusive. The CPA Vice-Chairperson also outlined recent amendments to the CPA Constitution ensuring equal gender representation in the Association's governance and its General Assembly.
During the IPU Assembly, the Parliament of Rwanda was commended for being the world's first country with a female majority in Parliament. The Speaker of the Chamber of Deputies at the Parliament of Rwanda, Hon. Donatille Mukabalisa said:
"In Rwanda, promoting gender equality and women in leadership is a constitutional imperative."
The CPA President, Rt Hon. Alban Bagbin, MP, Speaker of the Parliament of Ghana and the Deputy Secretary-General of the Commonwealth Parliamentary Association (CPA), Jarvis Matiya also attended the IPU Assembly to meet with Speakers and Members during the week.
The IPU is the global organisation of national Parliaments that began in 1889 to promote peace through parliamentary diplomacy and dialogue.
-ENDS-
The Commonwealth Parliamentary Association connects, develops, promotes and supports Parliamentarians and their staff to identify benchmarks of good governance and the implementation of the enduring values of the Commonwealth. The CPA is an international community of around 180 Commonwealth Parliaments and Legislatures working together to deepen the Commonwealth's commitment to the highest standards of democratic governance.

For media enquiries, please contact communications@cpahq.org.