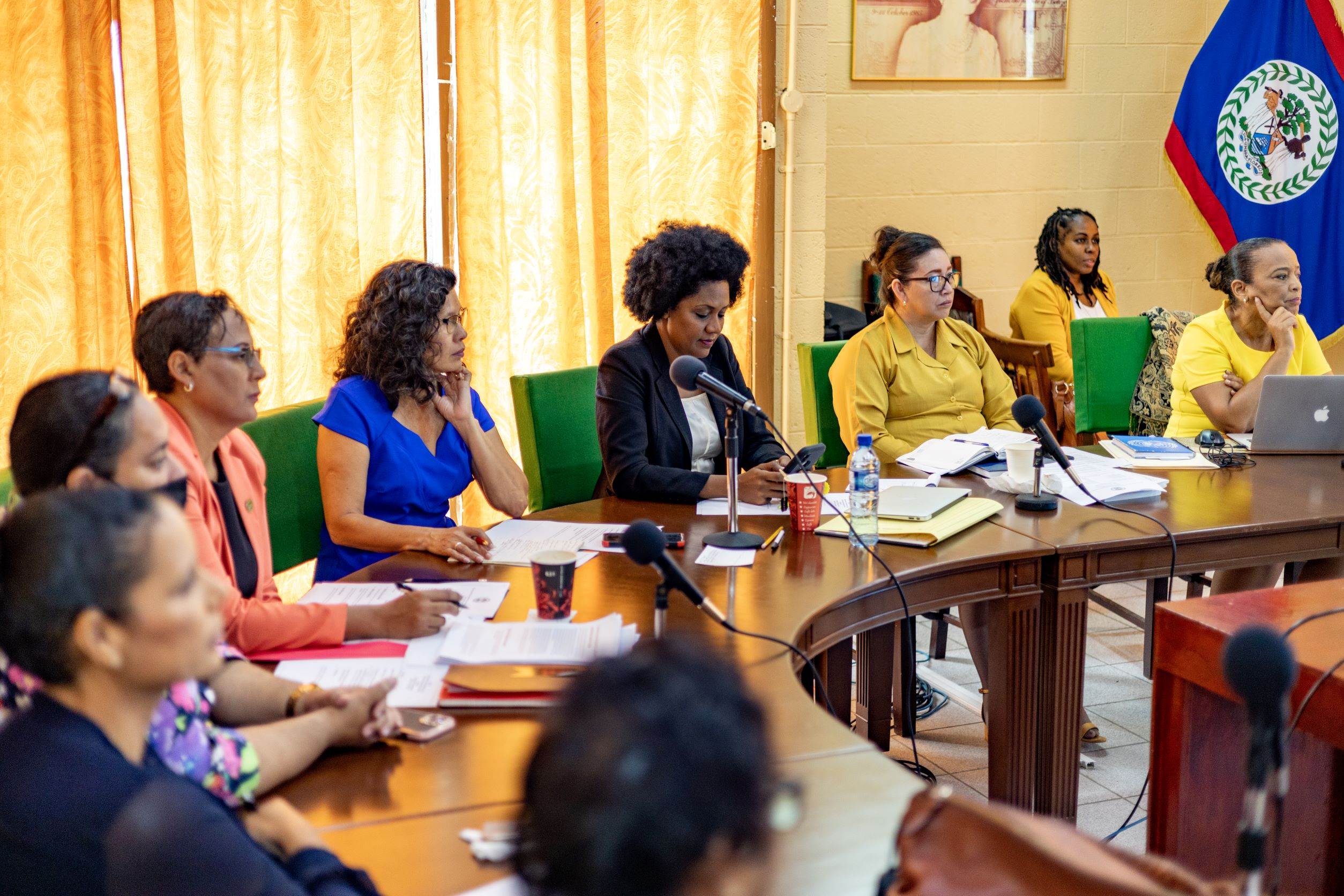 International Women's Day 2023
Launch: Effective Women's Parliamentary Caucuses (WPCs)
An online course on the CPA Parliamentary Academy
To mark International Women's Day 2023, the CPA has launched a new online course on 'Effective Women's Parliamentary Caucuses.'
This course offers an introduction to the main methods used to establish and run effective women's parliamentary caucuses, based on the experiences of Parliaments across the Commonwealth and beyond.
The course first explores the process of establishing a women's parliamentary caucus, covering key issues such as how institutions can garner support, challenge resistance, and take advantage of a window of opportunity to successfully establish their caucus. It then outlines how to run an effective women's parliamentary caucus, with lessons on structuring caucuses, setting clear goals, establishing partnerships, remaining viable and engaging with male allies.  
The course provides a comprehensive yet accessible introduction to these issues for both Parliamentarians and parliamentary staff, including those with limited prior knowledge or involvement in establishing or working in a women's parliamentary caucus.
Modules will cover issues including:
bipartisanship
the organisation of a caucus
internal communication
focus and objectives
soft power and outreach
funding and durability
The course is available on the CPA Parliamentary Academy, our online learning platform.
IWD 2023 - Overview
Date: 8 March 2023
Theme: DigitALL: Innovation and technology for gender equality
The theme for International Women's Day, 8 March 2023 (IWD 2023) is, "DigitALL: Innovation and technology for gender equality". This theme is aligned with the priority theme for the upcoming 67th Session of the United Nations Commission on the Status of Women (CSW-67), "Innovation and technological change, and education in the digital age for achieving gender equality and the empowerment of all women and girls". 
IWD 2023 will explore the impact of the digital gender gap on widening economic and social inequalities. The event will also spotlight the importance of protecting the rights of women and girls in digital spaces and addressing online and ICT-facilitated gender-based violence.
According to UN Women:
Bringing women and other marginalized groups into technology results in more creative solutions and has greater potential for innovations that meet women's needs and promote gender equality. Their lack of inclusion, by contrast, comes with massive costs: as per

 

UN Women's Gender Snapshot 2022 report, women's exclusion from the digital world has shaved $1 trillion from the gross domestic product of low- and middle-income countries in the last decade—a loss that will grow to $1.5 trillion by 2025 without action. Reversing this trend will require tackling the problem of online violence, which a study of 51 countries revealed 38 per cent of women had personally experienced.
Contact Us
If you have any questions regarding International Women's Day 2023, please contact Bénite Dibateza, CWP Co-ordinator, at benite.dibateza@cpahq.org. 
Useful Links
Grenada Women's Caucus
Glynis Roberts, Vice-President of the Grenada Women's Parliamentary Caucus, offers an insight the history, vision, and activities of the Caucus.
Belize Women's Parliamentary Caucus
Hon. Tracy Ann Panton, a Member of the House of Representatives in the National Assembly of Belize, reflects on the CPA's Women Parliamentarians' Roundtable and Public Engagement Dialogue