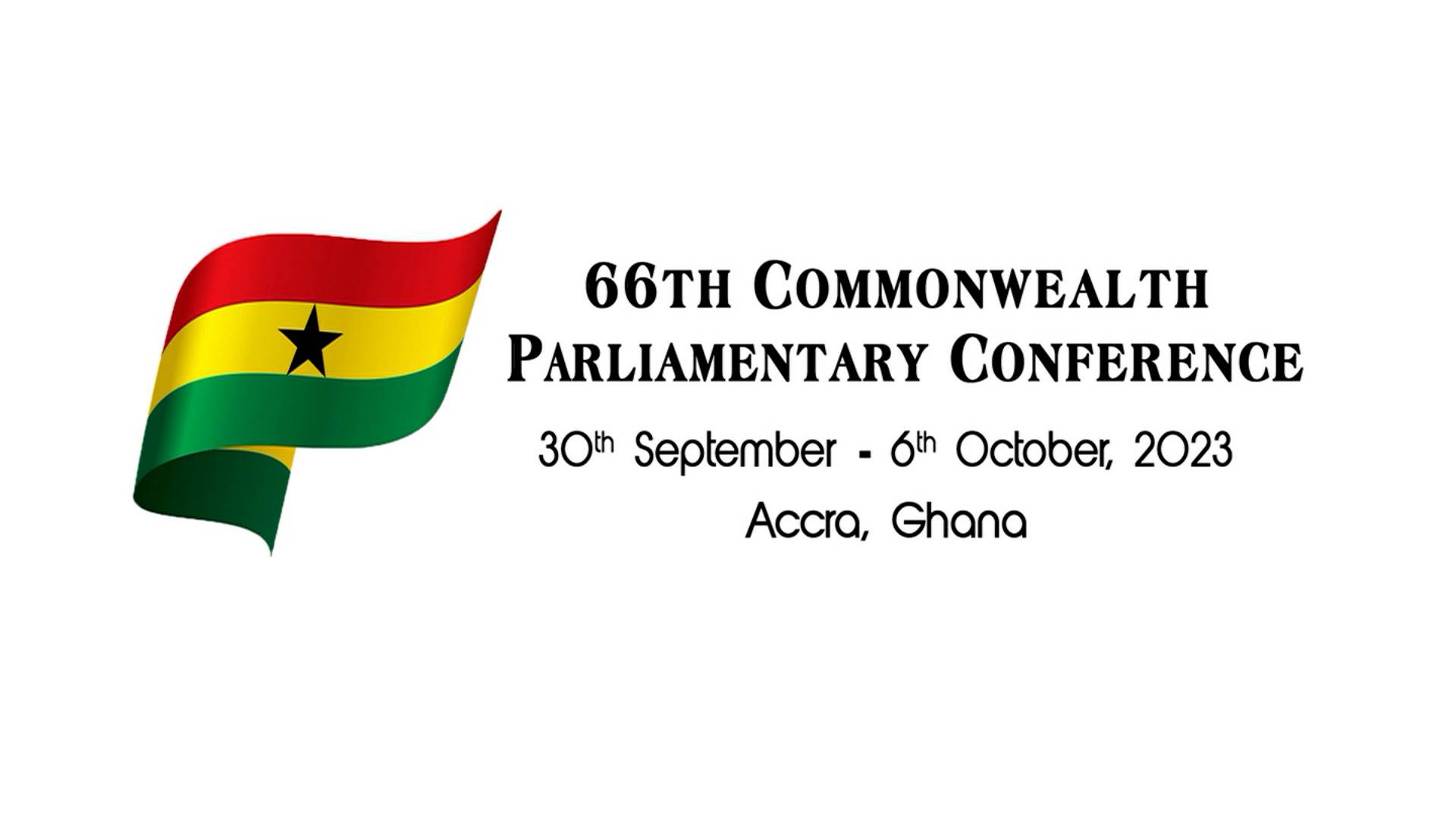 Commonwealth Parliamentary Conference (CPC)
Event Hub - 66th Commonwealth Parliamentary Conference
Event Details
Dates: 30 September - 6 October 2023
Location: Accra, Ghana
Hosted by: Parliament of Ghana and CPA Ghana Branch
Overview
The 66th Commonwealth Parliamentary Conference (CPC) will be hosted by the Parliament of Ghana and the CPA Ghana Branch in Accra, Ghana, from 30 September to 6 October 2023. 
The 66th CPC will be held under the theme of 'The Commonwealth Charter 10 years on: Values and Principles for Parliaments to Uphold'. 2023 marks the 10th anniversary of the Commonwealth Charter which outlines the principles and values of the Commonwealth. 
During the 66th Commonwealth Parliamentary Conference, there will also be a number of additional conferences and meetings including:
Images and resources
For the latest news and images from the 66th CPC - follow us on social media using the hashtag #66CPC
You can also download the latest images from the 66th CPC at the CPA's Flickr page.
Registration 
All active CPA Branches have been sent registration details for delegates to the conference. Only registered delegates and specially invited guests are permitted to attend the conference.
The Parliamentarian: Ghana Profile
66th CPC Supplement
The 66th CPC Ghana supplement to The Parliamentarian features articles by Members of Parliament and parliamentary staff on a diverse range of topics including the development of Ghana's Parliament over the last 30 years, gender mainstreaming to increase women's representation, public engagement through the Ghana's Citizens' Bureau and the development of its youth programmes. View below on ISSUU or click here to download.
More pre-Conference reading:
Feedback
Tell us about your 66th CPC experience
In the interest of continuous improvement, the CPA and the CPC Hosts are keen to receive feedback on the 66th CPC.
Following the 66th CPC, the CPA Headquarters Secretariat will be conducting a review of the CPC modalities. In determining what changes may be required moving forward, it is vital for us to receive input and feedback from participants, especially the CPA Membership.
Please take some time to provide this all-important feedback.
Contact Us
Get in touch with the Conference Secretariat
If you have any questions regarding the 66th Commonwealth Parliamentary Conference, please contact us at cpc@cpahq.org.
Useful Links
CPC News
Find out all of the latest news, events and images from the 66th Commonwealth Parliamentary Conference.