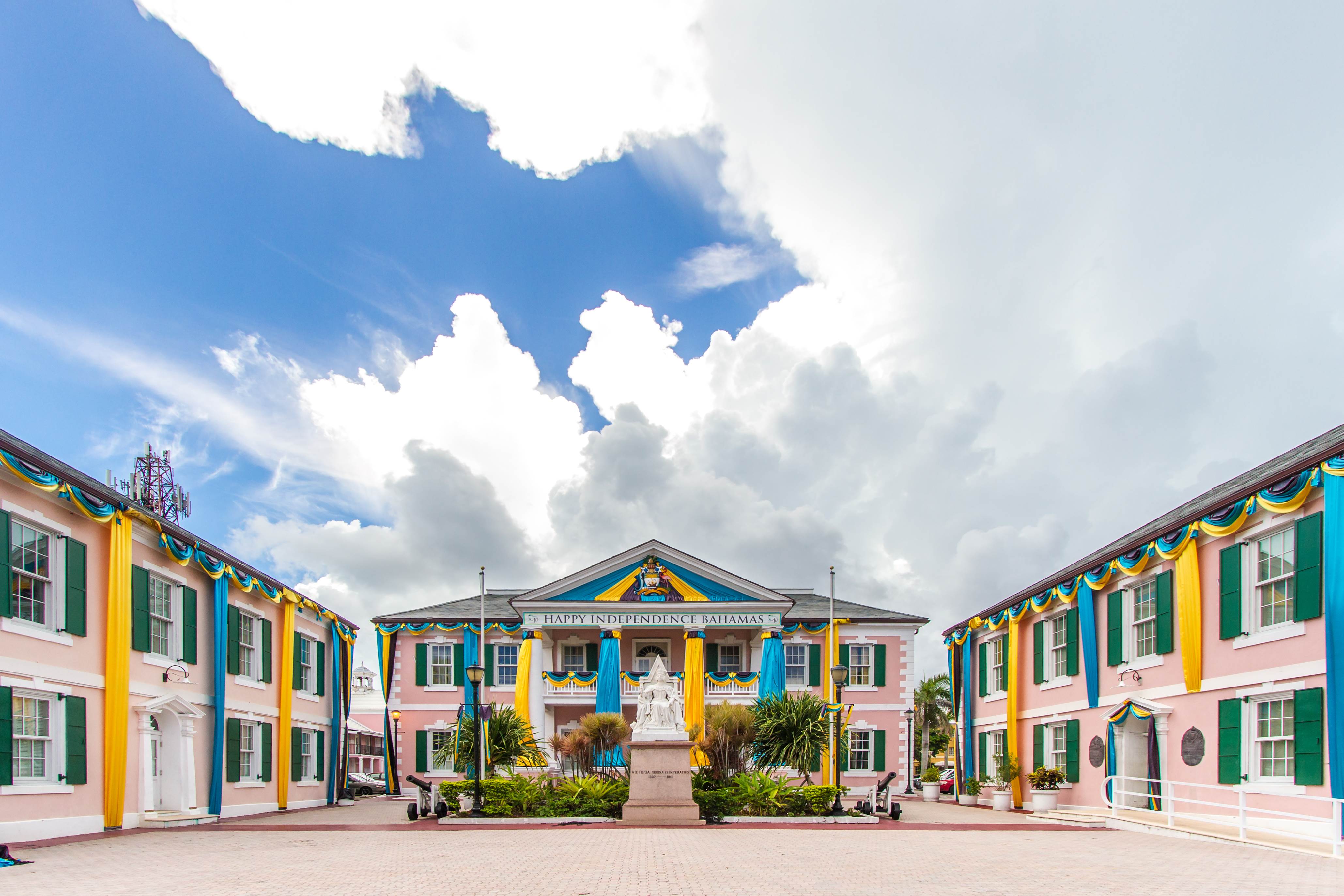 CPA Post-Election Seminar: The Bahamas
Newly elected and returning Parliamentarians in The Bahamas attend a CPA Post-Election Seminar on parliamentary practice and procedure
From 15 to 17 December 2021, a Commonwealth Parliamentary Association Post-Election Seminar was held for newly elected and returning Members of Parliament in The Bahamas.
The Prime Minister of The Bahamas, Hon. Philip E. Davis opened the CPA Post-Election Seminar which provides examples of best practice and good governance in Commonwealth Parliaments. The Acting CPA Chairperson, Hon. Ian Liddell-Grainger also attended the hybrid seminar along with Parliamentarians and parliamentary staff from Ontario, Turks and Caicos, Trinidad and Tobago.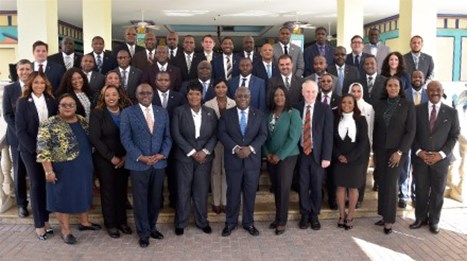 Above: Parliamentarians from The Bahamas are joined by the Prime Minister and the Acting CPA Chairperson ahead of the CPA Post-Election Seminar.
A general election in The Bahamas took place on 16 September 2021. The election was called on 16 August 2021 by then Prime Minister Dr Hubert Minnis, eight months ahead of the date that elections in the country were constitutionally mandated to take place. A total of 39 Members – 32 men and 7 women – were elected to the House of Assembly of The Bahamas, which is the lower house in the bicameral Parliament.
Hon. Patricia Deveaux MP, Speaker of the House of Assembly of The Bahamas said: 
"I was most impressed by the exhaustive array of topics suggested for discussion by the CPA. I can positively affirm that we were all enriched by the experience. We are now more aware of the full scope of what it takes to be a good representative and Parliamentarian. For the first time in the history of the Commonwealth of The Bahamas; our bicameral legislative branch is headed by two females. I get a sense of empowerment from that and feel inspired to be a part of this history making experience."


UPDATE 25/03/2022:
Outcomes Report: CPA Post-Election Seminar for the Parliament of The Bahamas
The CPA Post-Election Seminar for the Parliament of The Bahamas resulted in a number of key outcomes including:
Participation from MPs including both new and returning Members, Government and Opposition Members, and the Speaker of the House of Assembly, the President of the Senate and the Prime Minister.
Contributions from ten CPA Branches across the Commonwealth including Antigua and Barbuda, Seychelles, Alberta, Ontario, Canada, Turks and Caicos, Guyana, Montserrat, Trinidad and Tobago and the United Kingdom plus a Member of the Parliament of Finland.
MPs also heard from the Organisation for Responsible Governance.
-ENDS-
The Commonwealth Parliamentary Association connects, develops, promotes and supports Parliamentarians and their staff to identify benchmarks of good governance and the implementation of the enduring values of the Commonwealth. The CPA is an international community of around 180 Commonwealth Parliaments and Legislatures working together to deepen the Commonwealth's commitment to the highest standards of democratic governance.

For media enquiries, please contact communications@cpahq.org.
Find out more
CPA Small Branches
Empowering small Parliaments and Legislatures to tackle big challenges.
CAA Region
Learn more about our Caribbean, Americas and the Atlantic Region
What We Do
Find out more about our projects, programmes, outputs and activities
Knowledge Centre
Discover CPA resources from our library, blog, podcast and research service