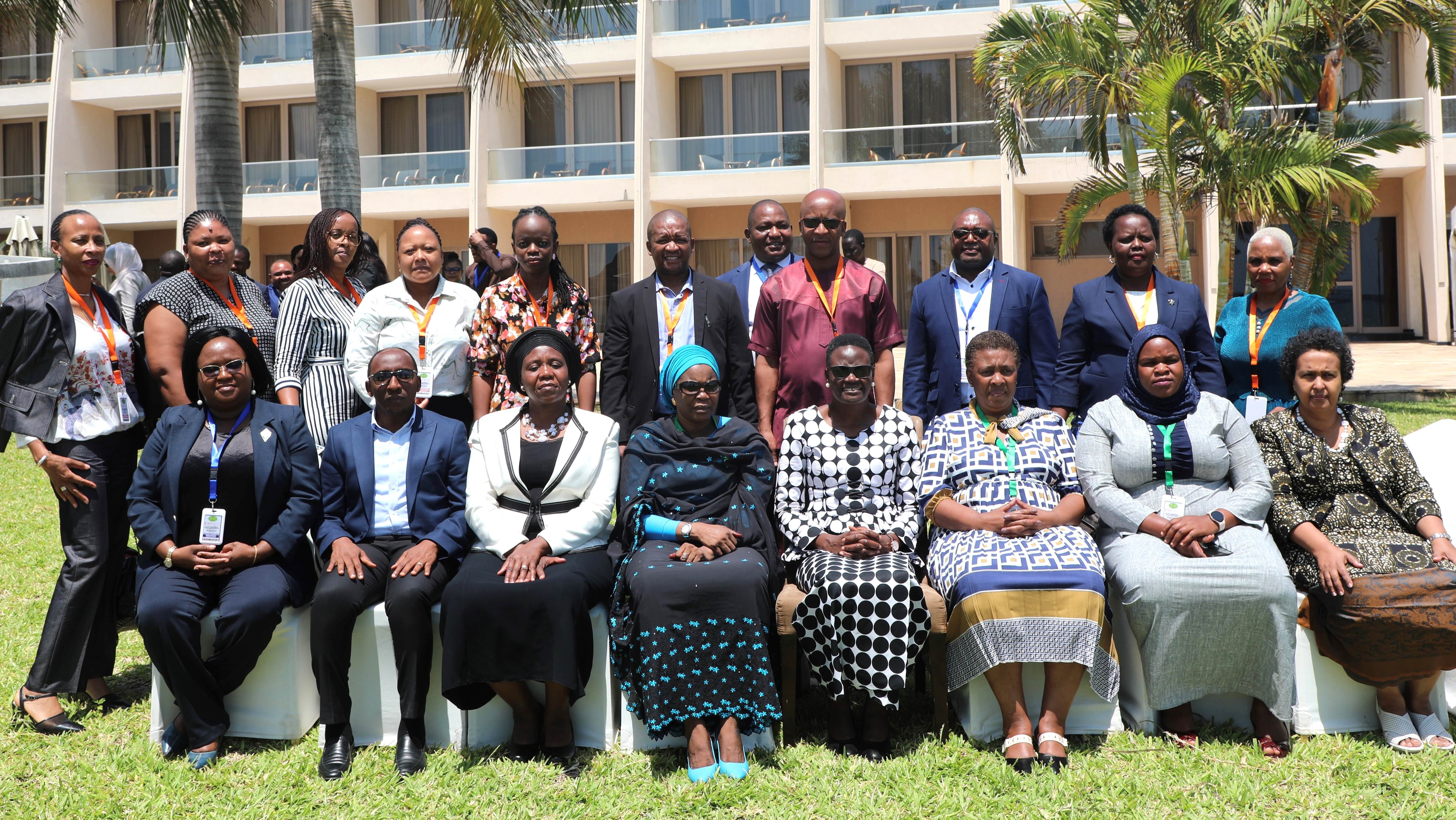 Commonwealth Women Parliamentarians
Commonwealth Women Parliamentarians in Africa Region encourage more women in leadership roles at workshop in Tanzania
Commonwealth Women Parliamentarians (CWP) from the CPA Africa Region held a Regional Gender Sensitization Workshop on the theme of 'Women Parliamentarians in Leadership and Politics' in Arusha, Tanzania from 19 to 21 October 2022.
Women from 15 African Parliaments, plus political and gender experts from across the region, attended the workshop to discuss topics including election campaigning, representation and post-election conflict.
The seminar was opened by the Speaker of the Parliament of Tanzania, Rt Hon. Dr Tulia Ackson, MP, who said:
"Let me emphasise that while the impact of an increase in the number of women in Parliaments cannot be underestimated, the focus should now be on how women MPs can have meaningful participation and visible contributions, thereby making a difference for women and girls as well as the entire society."
The newly elected Chairperson of the Commonwealth Women Parliamentarians (CWP) network, Hon. Dr Zainab Gimba, MP (Nigeria), also spoke at the opening ceremony, adding:
"It is my hope that this CWP Workshop will energize our resolve and bring new insights to our work. I therefore urge you all to take advantage of the CWP Workshop to learn new ideas on how best the pursuit of increased women with visible contributions, in politics and leadership positions, could be achieved."
In a goodwill message sent to attendees at the workshop, the CPA Secretary-General, Stephen Twigg said:
"The CWP network plays a vital part in connecting, developing and supporting women Parliamentarians. I am sure that the CWP Workshop in Tanzania this week will result in important and insightful contributions to the dialogue around gender sensitisation and the actions we can take to make our institutions and practices more responsive and inclusive to women."
CPA Branches represented at the CWP Workshop included both national and sub-national Legislatures: Botswana; Gauteng; Kenya; KwaZulu-Natal; Malawi; Mpumalanga; Mozambique; Namibia; Nigeria; Rwanda; South Africa; Tanzania; Uganda; Zambia; Zanzibar.
Also in attendance at the seminar were: Hon. Kayanga Baroda, MP (Uganda), Vice-Chairperson of CWP Africa Region; Hon. Lengtheng Ntombi Mekgwe, MPL (Gauteng, South Africa), CWP Africa Region Treasurer; and Hodan Addou, UN Women Tanzania Country Representative.
-ENDS-
The Commonwealth Women Parliamentarians (CWP) was founded in 1989 to increase the number of female elected representatives in 180 Parliaments and Legislatures across the Commonwealth and to ensure that women's issues are brought to the fore in parliamentary debate and legislation. The network campaigns for gender equality in all spheres. For media enquiries, please contact communications@cpahq.org. 
Find out more
Knowledge Centre
Discover CPA resources from our library, blog, podcast and research service
Parliamentary Academy
Find out more about the CPA Parliamentary Academy - A Centre of Excellence for Commonwealth Parliamentarians